Tony Stewart, Ernie Irvan inducted into Sonoma Raceway Wall of Fame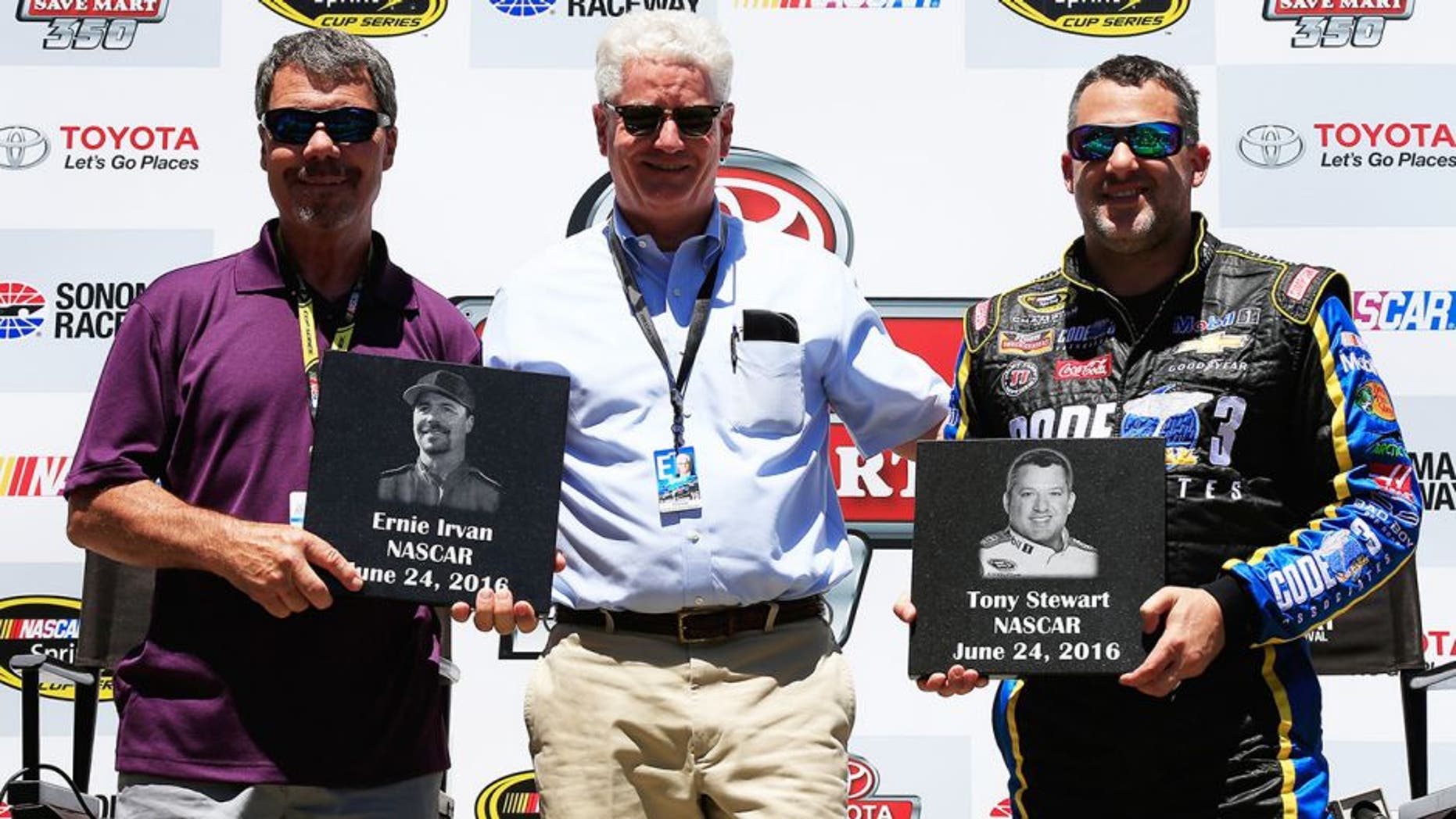 Three-time NASCAR Sprint Cup Series champion Tony Stewart and fellow two-time Sonoma Raceway winner Ernie Irvan were inducted into the raceway's Wall of Fame Friday afternoon.
Stewart and Irvan are the latest additions to the wall, which is already rich with NASCAR stars Rusty Wallace (2005), Mark Martin (2005), Jeff Gordon (2006), Ricky Rudd (2007) and Rick Hendrick (2010).

"I can't think of two any more deserving inductees than Ernie Irvan and Tony Stewart," said track President and General Manager Steve Page. "Both of them two-time winners at this track. ... We couldn't be more delighted than to induct both of you into the Sonoma Raceway Wall of Fame."
In 1995, Stewart became the first USAC Triple Crown winner. Two years later, he won the Indy car championship before moving to NASCAR, where he won three titles.
Stewart is in his final season of NASCAR Sprint Cup Series racing, but he vowed he would continue to race in other venues.
"This is just a farewell from my Cup career. This isn't the end of my driving career," said Stewart. "I'm getting ready to start the second half of my life and it's going to be just as action-packed as the first."
Irvan, a native of Modesto, Calif., won 15 NASCAR Premier Series races and had 68 top-five finishes in a career cut short multiple serious crashes.
"It's a great sport," said Irvan. "People can relate to it. I think it's exciting and NASCAR's really taken off."