Tom Brady's son had one star Falcons player on his fantasy team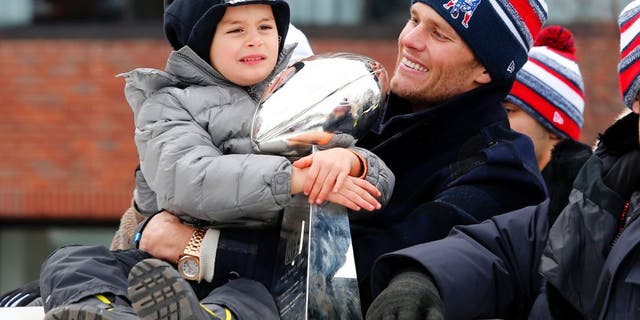 Tom Brady's son might be a big fan of his dad, but the 9-year-old still looks for value in fantasy leagues just like the rest of us.
Jack Brady, the oldest son of the New England Patriots star quarterback, apparently had one of the Atlanta Falcons' most-lethal offensive weapons on his fantasy team -- running back Devonta Freeman. It was a great pick by the 9-year-old as Freeman averaged 4.8 yards per carry while scoring 11 touchdowns in 2016.
Tom Brady says Jack's younger siblings, Benjamin (7) and Vivian (4), have also shown a passion for the game.
"My oldest son, he really knows the game. He had Devonta Freeman on his fantasy team, so he knows how good he is," Brady said, via ESPN. "Benny is getting there, and my daughter wants to go to the games. They're such a main focus now. It's been great to be able to share it with them."
It's probably safe to say that Jack's loyalties to Freeman are a thing of the past now that the Falcons stand in the Patriots' way of a fifth Super Bowl title.