Tom Brady flashes some serious bling as Patriots get their Super Bowl LI rings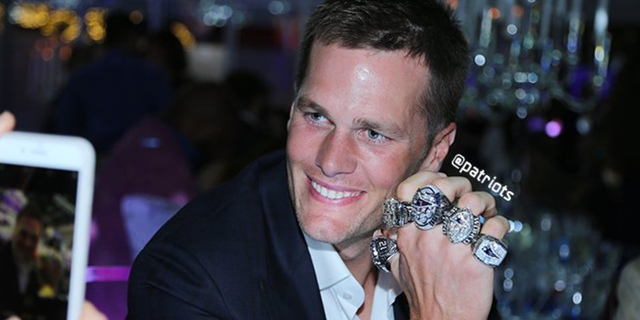 NEWYou can now listen to Fox News articles!
It was a dazzling eveningfor New England as the Patriotsreceived their Super Bowl LI championship rings Friday night.
In commemoration of the Pats' historic win over the Atlanta Falcons, allNew England players, coaches, football staff and team executives were presentedJostens championship rings during a private ceremony at Patriots chairman and CEORobert Kraft's New England home.
"Much like the games themselves, the rings and the celebrations keep getting bigger and better," Kraft said. "It was a historic comeback win and the players deserve to have a ring that represents that accomplishment, so we created the biggest Super Bowl ring ever made."
And now quarterback Tom Bradyhasa fullset:
Dan Powers-USA TODAY Sports | USA TODAY Sports