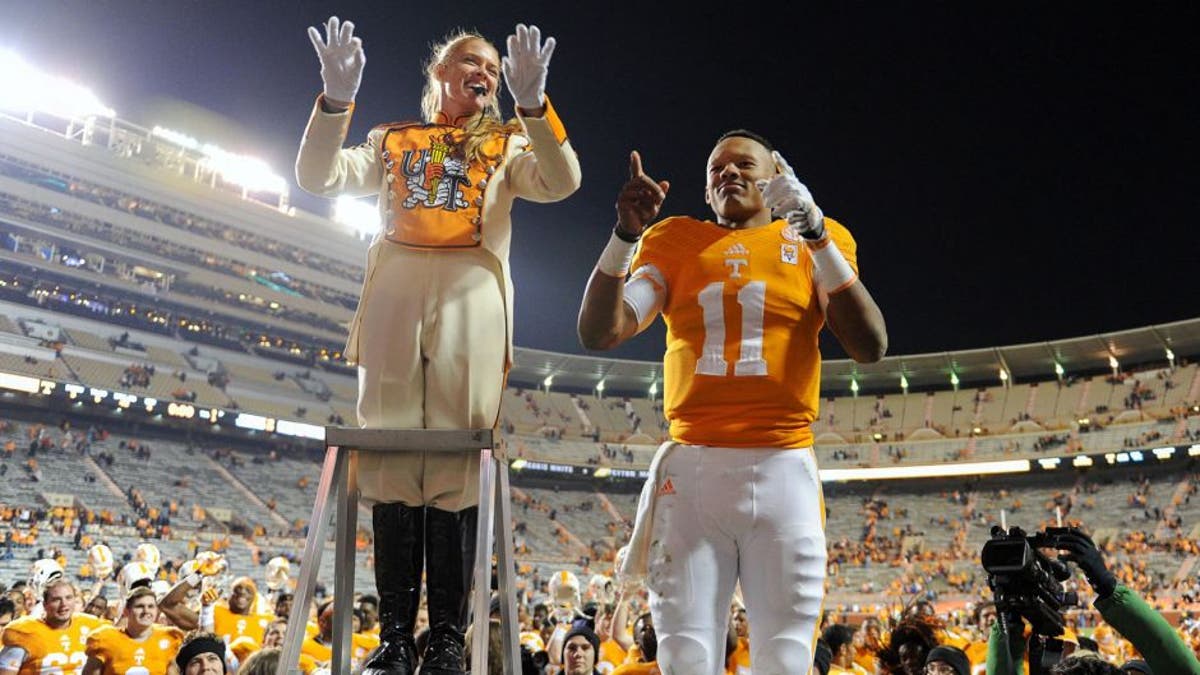 Arizona State head coach Todd Graham has quietly turned the Sun Devils into a Pac-12 South power, after winning back-to-back 10-win seasons in Tempe the team is poised to once again make some noise in the Pac-12.
All things are looking up for Graham and his team as they head into a bright future in one of the game's most challenging leagues. Surely Graham has no regrets right? Well, he has just one and his name is Joshua Dobbs.
Dobbs had been committed to Graham and Arizona State before a signing day change of heart landed the Georgia native at Tennessee.
The fact that a Pac-12 coach who won his division in 2013, was a game away from winning it last season and looks to be among the favorites to win it again in 2015 lists Tennessee's quarterback as the one that got away should speak volumes on the potential Graham has for the Vols young signal caller.
Tennessee's chance at returning to their former SEC glory this season rests in the hands of Dobbs to lead them there. At least one coach out there appears to believe he's more than capable of accomplishing that task.