This St. Louis Cardinals rookie made MLB history with one of the worst debuts ever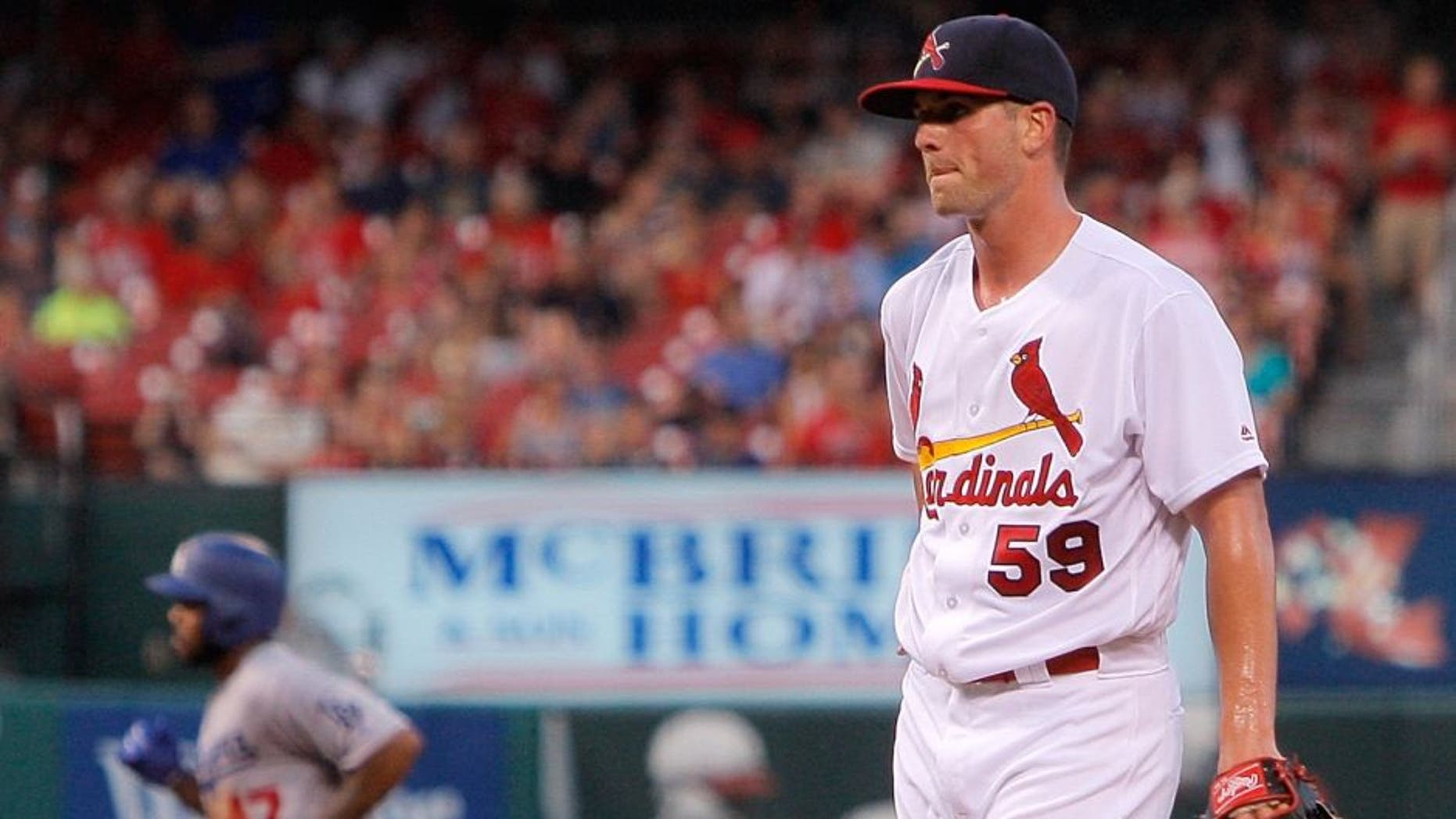 St. Louis Cardinals rookie Mike Mayers went into Sunday's game against the Los Angeles Dodgers with high hopes of putting on a show in his major league debut. He made history in his first start in the bigs, but not the good kind.
In 1 1/3 innings, Mayers allowed nine runs on eight hits, walking two and striking out one. It was statistically the worst debut ever for a pitcher, one he'd like to soon forget. Mayers became the first player to allow nine or more earned runs in fewer than two innings during a debut since earned runs became a stat in 1912, according to Elias Sports Bureau.
Mayers had this to say after his rough outing, via USA Today:
"It's the same game -- 60 feet, 6 inches," Mayers said. "I felt like I told myself that over and over, but as far as when you get out there it's a totally different ballgame. I felt like I kind of started to let my emotions get to me. The game kind of sped up after those first two hits. I felt like I had to be better and that's the situation I have to get a lot better with."
The biggest blow to Mayers' debut came on the fourth batter of the game. Adrian Gonzalez took him deep for a grand slam before an out was recorded, becoming just the third Dodger to ever accomplish that feat.
Mayers left the game with a 60.75 ERA. On Monday, he was optioned back to Triple-A Memphis. There's no doubt he has talent, it just didn't show in his first start.