The Vikings are putting down turf at U.S. Bank Stadium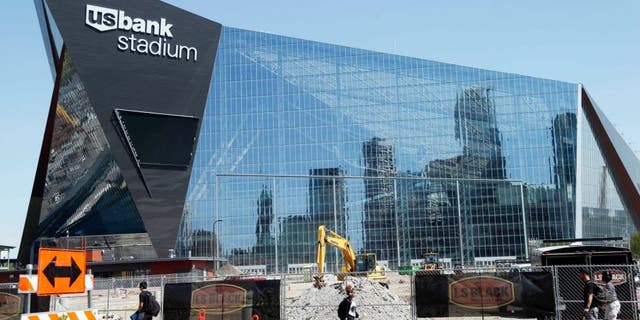 U.S. Bank Stadium is looking more and more like the new home of the Minnesota Vikings every day, but the most visible marker of its new occupants -- the turf -- is being installed starting Tuesday.
According to the Minneapolis Star Tribune, 132,000 square feet of turf will go over the top of an asphalt bed already in place and the team will use the same turf in its 66,200-seat indoor facility that is used by the Jets, Giants, Bengals and Saints.
The Vikings will play their first home exhibition game Aug. 28 against the San Diego Chargers, but U.S. Bank Stadium's first event will be an Aug. 3 soccer match. Metallica and Luke Bryan then will visit for August concerts before the Vikings take the field in a $1.1 billion stadium that was approved by lawmakers in 2012 and began construction in 2014.
The stadium is built on the site of the Metrodome, the Vikings' home from 1982-2013. The team played at the University of Minnesota's outdoor TCF Bank Stadium for the last two seasons and will play its first regular-season game at U.S. Bank Stadium in Week 2, Sept. 18 against the Green Bay Packers.