Texas Rangers make historic triple play in defeat of Los Angeles Angels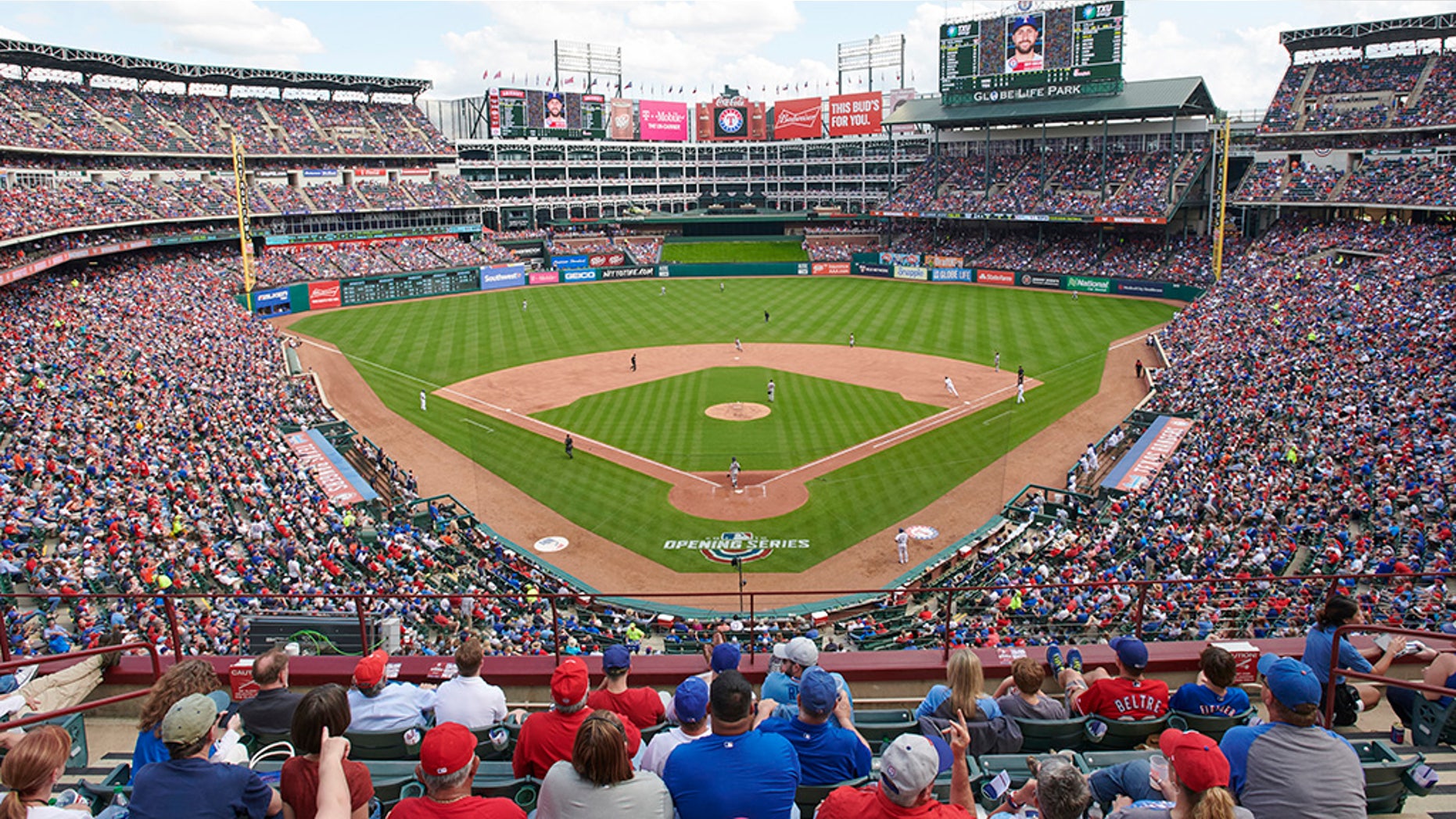 The Texas Rangers pulled off a move on Thursday that reportedly hadn't been seen in more than a century.
The team managed a triple play without retiring a batter after Los Angeles Angels player David Fletcher smacked a ground ball toward third in the fourth inning at Globe Life Park in Arlington, Texas, MLB.com reported.
The play changed the tide of the game, as the Rangers later caught up to the Angels and then beat them, 8-6.
KEITH HERNANDEZ SLAMMED FOR DEFENDING MARLINS PITCHER FOR PLUNKING BRAVES STAR RONALD ACUNA JR.
The bases were loaded when Rangers' infielder Jurickson Profar snagged the incoming ball and stepped on third: out No. 1. He then tagged the Angel's runner on third, Taylor Ward: Out No. 2. Profar then hurled the ball toward teammate Rougned Odor, who touched second base.
Out No. 3. Triple play.
"Every runner thought it was a line drive, that's why we got a triple play," Profar explained. "I wasn't sure why the runner at first base didn't run, either, so they thought it was a line drive."
The last team to accomplish this exceedingly rare feat? The former Brooklyn Dodgers in 1912, MLB.com reported.
ESPN RIPPED WHEN ANTI-TRUMP BROADCASTER KEITH OLBERMANN CALLS METS-YANKEES GAME
"I tracked the ball into his glove, and it just hit the ground as it was going into his glove, so either way, I'm pretty much a dead duck, I feel like," Ward said.
Odor, who sealed the triple, reflected on the confusion in the moment, telling MLB.com that a fellow teammate yelled "'tag, tag, tag'" at him even though the play was already made.
"[Shortstop] Elvis [Andrus] was yelling, 'Tag, tag, tag.' So automatically [Calhoun] is out, because I was on the base," he said. "I see Profar touch the runner, touch the base and throw to me, so that's a triple play already, you know?
"But the only reason I went to tag Calhoun is because Elvis was yelling at me. I don't know what the umpires saw, but it was already a triple play."