Texans reportedly parting ways with Brian Hoyer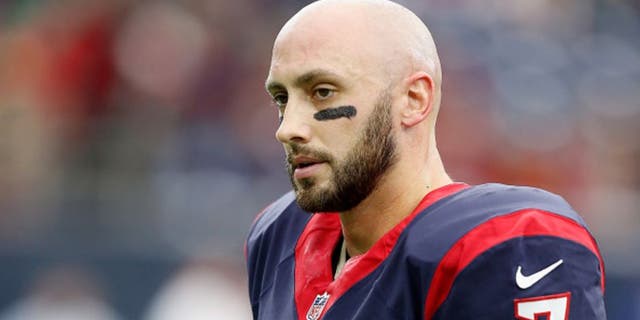 Brian Hoyer's relationship with the Houston Texans may be short-lived.
NFL's Ian Rapoport reports the Texans and Hoyer "appear headed for a divorce" in the wake of Houston's shiny new quarterback acquisition Brock Osweiler, and that "both sides are OK with a fresh start."
It was unclear if the Texans will release Hoyer or look to a trade, though it appears Tom Brady's one-time Patriots backup could be an option for the QB-starved Denver Broncos.
The 30-year-old Hoyer passed for 2,606 yards and 19 touchdowns in nine starts for the Texans last season after getting traded to the team from Cleveland in March. But he ended the season on a sour note with five turnovers in Houston's loss to Kansas City in the AFC Wild Card game.