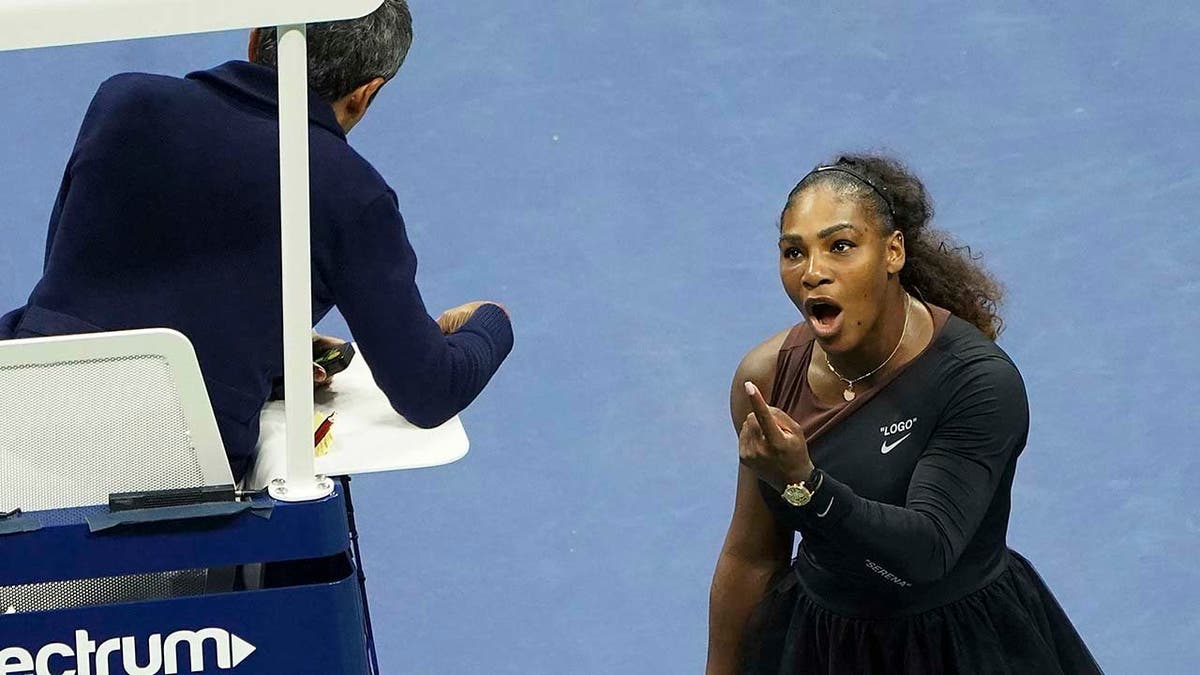 Professional tennis umpires are reportedly threatening to unionize and boycott after Serena Williams accused an umpire of sexism over violations she received during her US Open championship loss to Naomi Osaka.
Umpires are reportedly "disturbed" by the response from Williams, and league officials who publicly supported her.
Williams gave chair umpire, Carlos Ramos, a verbal lashing over the accusation that she received coaching while on the court.
Ramos ultimately charged Williams with three infractions: the illegal coaching, racket abuse, and-- after calling Ramous a "thief" and a "liar"-- another violation for verbal abuse.
Since then, many have come to the defense of Williams and accused Ramos of holding the tennis star to a different standard because she's a woman.
In response to swelling criticisms of Ramos' officiating, some umpires, though technically not allowed to talk with the press, are speaking out on behalf of the fraternity of tennis referees.
"There is a lot of unhappiness in the umpiring community because no one is standing up for officials," an anonymous senior umpire told the Guardian.
"Umpires keep asking: 'What if it was me in that chair on Saturday?' There is a widespread feeling that Carlos was hung out to dry for nearly 48 hours and that no one is standing up for officials."
Several umpires are privately advocating for officials to unionize, the Guardian reports, though presently umpires do not have a union to organize any form of a boycott.
"Umpires don't have any independent means of representation and are employed by the governing bodies. If talking to the media is not allowed, and governing bodies are speaking out against them, what are umpires supposed to do?" another source said.
In an interview with ESPN on Sunday, USTA President Katrina Adams called the US Open event "unfortunate" and argued that things would have been different if Williams were a male player.
"We have to have consistency, because when you look at what the women, in this case Serena, is feeling, we watch the guys do this all the time," Adams said. "They are badgering the chair umpires on the changeover. Nothing happens."
The International Tennis Federation, however, issued its own statement supporting Ramos, who is a contracted gold badge umpire with the organization.
"Carlos Ramos is one of the most experienced and respected umpires in tennis," the ITF statement said. "Mr Ramos's decisions were in accordance with the relevant rules and were reaffirmed by the US Open's decision to fine Ms Williams for the three offences."