Tennessee wide receiver Von Pearson reinstated to team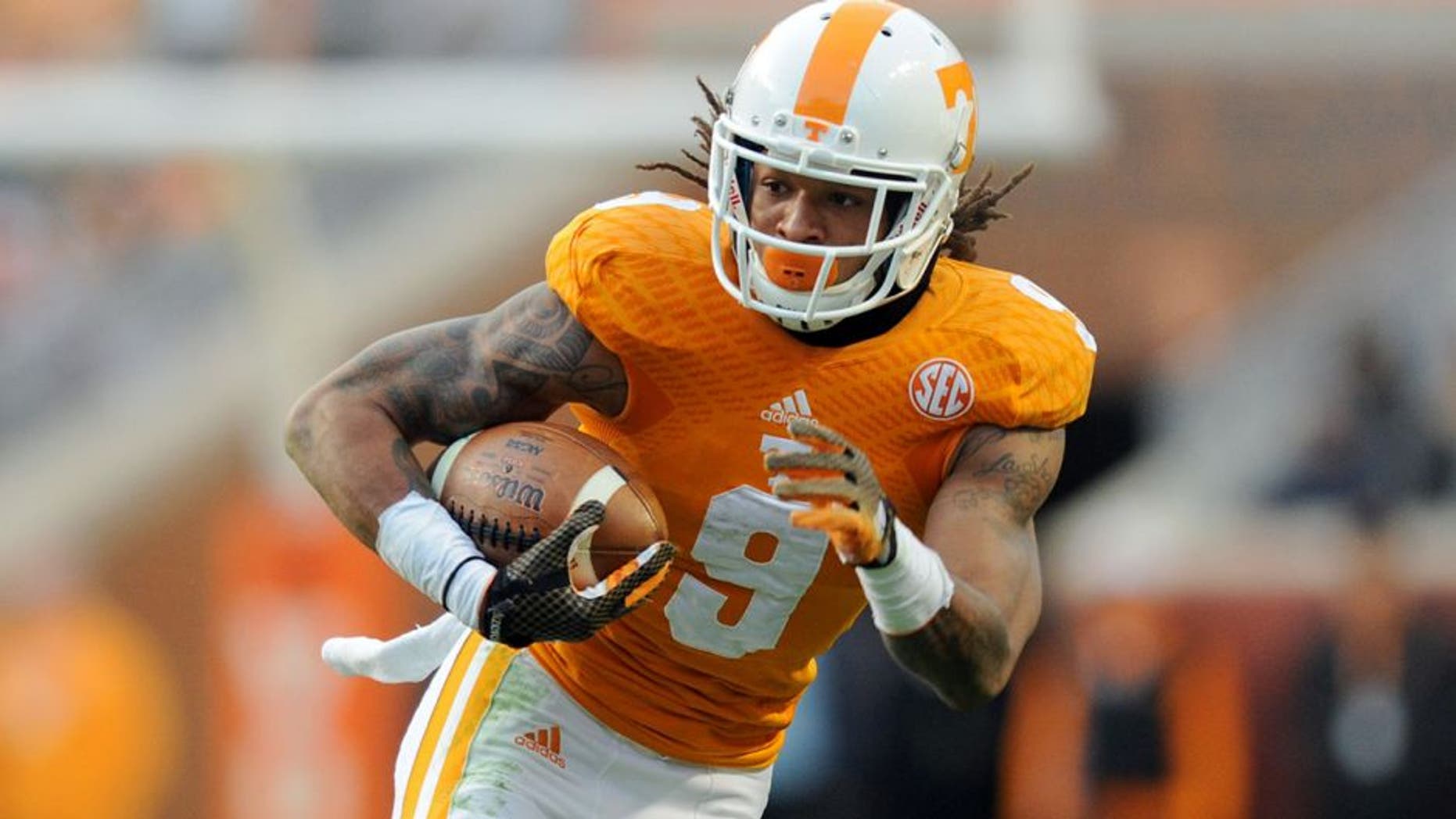 KNOXVILLE, Tenn. -- Tennessee has reinstated wide receiver Von Pearson to the team, two days after prosecutors declined to file criminal charges against him in connection with a rape investigation.
Tennessee announced on the football team's official Twitter account Friday that Pearson had been reinstated.
Pearson's lawyer, Chris Coffey, said in a statement that "Mr. Pearson is gratified by today's decision and he looks forward to continuing his academic and athletic career at the University of Tennessee."
Pearson had been suspended from the team since Knoxville police issued a report April 24 naming him as a suspect in a rape investigation. Knox County district attorney general Charme Allen announced Wednesday that "after a thorough review of the investigation, I have decided there is insufficient evidence to sustain a criminal prosecution against Von Pearson."
Tennessee coach Butch Jones and Coffey had said earlier this week that Pearson also had been suspended from school. Tennessee vice chancellor Margie Nichols said Friday that Pearson is eligible to re-enroll "just like any other student who's coming for the fall." Tennessee's fall semester begins Aug. 19. Nichols declined additional comment.
Pearson caught 38 passes for 393 yards and had a team-high five touchdown receptions last season despite being hampered part of the year by an ankle injury that caused him to miss two games. His return means that Tennessee returns all seven players who caught at least 20 passes or accumulated at least 200 yards receiving for the Volunteers last season.
Pearson, a senior from Newport News, Virginia, arrived at Tennessee last year after playing two seasons at Feather River College in Quincy, California.