Swisher ignites fans while flashing Tomahawk Chop in Braves debut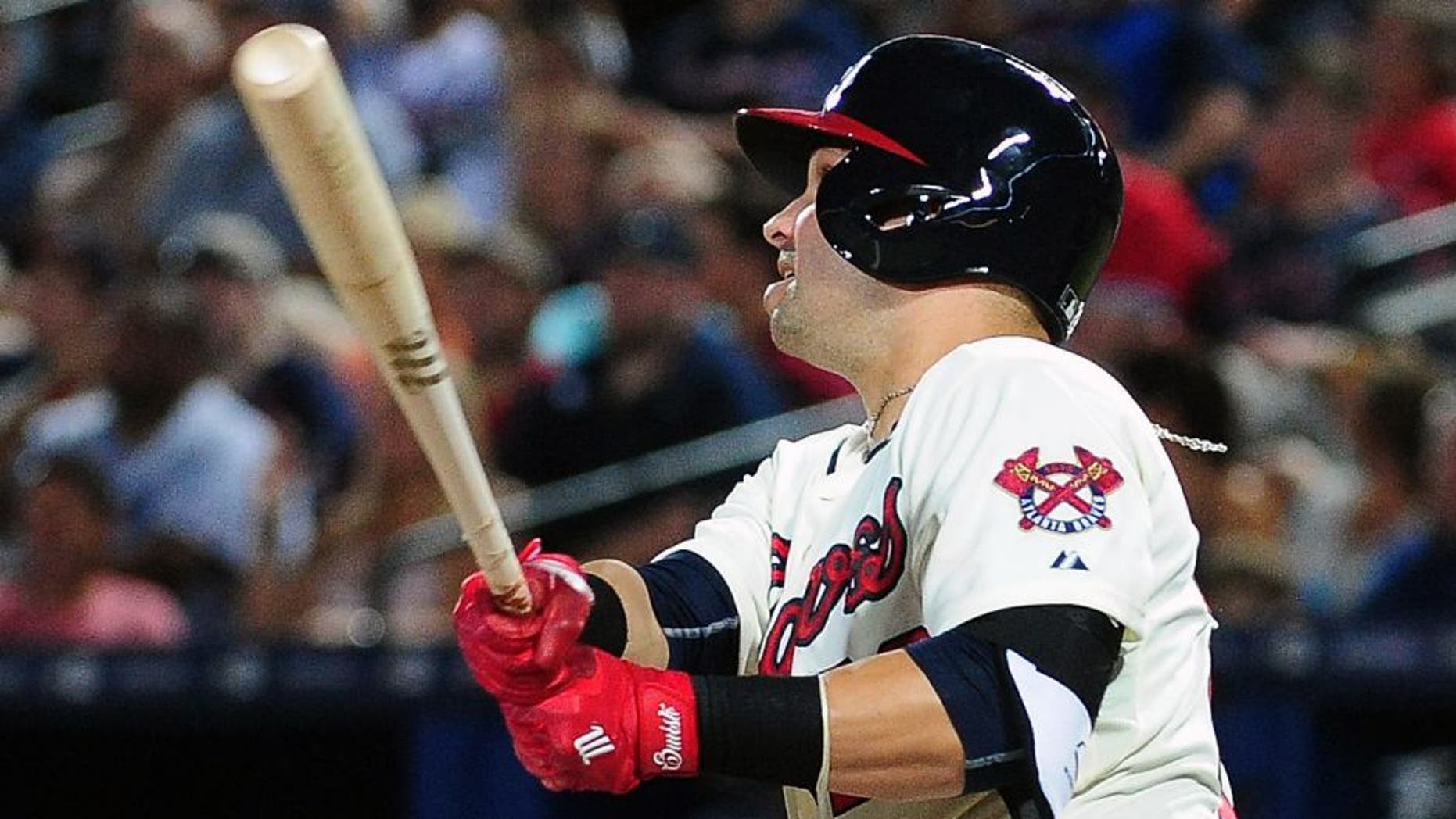 Atlanta Braves manager cited one intangible from Friday's trade that sent Chris Johnson to the Cleveland Indians in exchange for Nick Swisher and Michael Bourn: "Energy."
Swisher certainly revved up the home fans in his debut with the Braves on Saturday night after clubbing a two-run double to give his team a three-run lead en route to a 7-2 victory over the Miami Marlins.
As he stood on second base, Swisher clapped his hands together three times before flashing the fans' trademark Tomahawk Chop to a boisterous crowd at Turner Field.
Swisher attributed the moment to being "super, super excited" while Gonzalez said the gesture will make his latest acquisition "a cult hero." Judging by some of the comments on Twitter, Gonzalez's prediction was dead-on.
"The crowd's been chopping all season, but we haven't had a player chop," teammate Cameron Maybin said. "But he's the kind of guy who, you know, his energy alone can spark the clubhouse."
(h/t MLB.com)