Surveillance photos show how protesters brought climbing gear to stadium for Vikings game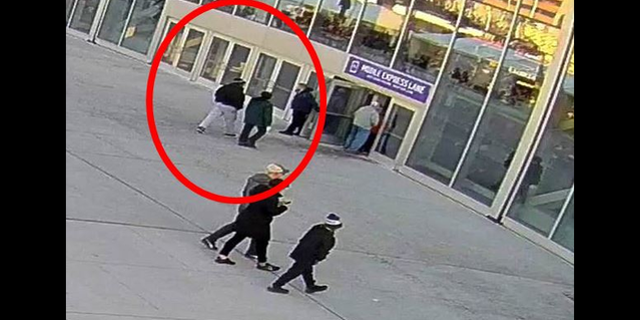 Surveillance photos show two people who were arrested at the Vikings game on Sunday brought climbing equipment and a sign through security by concealing them in winter clothes.
SMG, which manages U.S. Bank Stadium, confirmed Karl Zimmerman, 32, and Sen Holiday, 26, had tickets to get into the game.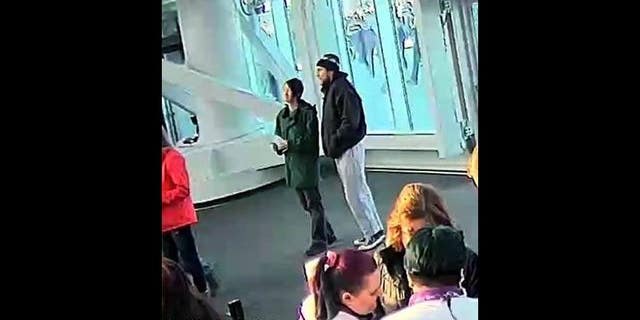 PIPELINE PROTESTERS ARRESTED AT VIKINGS STADIUM
Zimmerman and Holiday jumped over a guard rail during the second quarter of the Vikings game, gaining access to the ridge truss before unfurling a banner opposing the Dakota Access Pipeline. Police say the other suspect, 27-year-old Carolyn Feldman, assisted in the stunt.
"The individuals brought in nylon rope, a small number of carabiners and a lightweight banner concealed on their person underneath winter clothing. These items were distributed among the group of protesters upon entry. These facts are consistent with interviews law enforcement officials conducted with one protestor, upon being taken into custody. They had nothing visible in their possession that violated U.S. Bank Stadium policies and had nothing that prevented them from clearing the security screening upon entry," SMG and the Minnesota Sports Facilities Authority reported in a statement.

Zimmerman and Holiday were released from Hennepin County Jail on Monday without charges, but the Minneapolis City Attorney's Office said they would be considering charges once the police investigation was complete.
"The City Attorney's Office has requested the Minneapolis Police Department conduct further investigation. A charging decision will not be made until the investigation is complete, which may take a week or two to complete," Minneapolis City Attorney Mary Ellen Heng said.