SunEnergy1 fills out Chase Elliott's primary sponsor lineup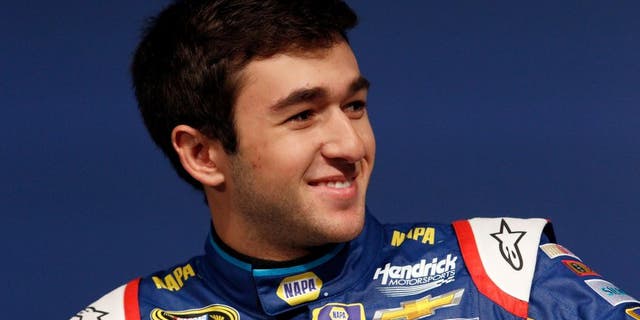 Chase Elliott's dance card is officially full for 2016. The rookie driver of the No. 24 Hendrick Motorsports Chevrolet now has primary sponsors for every race this year, with the addition on SunEnergy1.
NAPA Auto Parts (24 races), 3M (five races), Kelley Blue Book (two races) and Mountain Dew (two races) previously had been announced for the No. 24. Mooresville, North Carolina-based SunEnergy1, one of the world's largest privately held solar energy companies, will be Elliott's primary for four races this year and 2017-18 as well.
"We at SunEnergy1 are more than thrilled to be joining Hendrick Motorsports for several years," said Kenny Habul, founder and CEO of SunEnergy1 in a statement released by the team. "It is a privilege to be on the No. 24 Chevrolet and support a driver like Chase Elliott, one of NASCAR's rising stars. The Hendrick Motorsports family is a symbol of excellence and integrity. There is no better fit for SunEnergy1 in the sport."
This year, SunEnergy1 will be Elliott's primary sponsor July 2 at Daytona International Speedway, Aug. 7 at Watkins Glen International, Oct. 16 at Kansas Speedway and Nov. 13 at Phoenix International Raceway.
"SunEnergy1 has an incredible team with a clear vision for the company," said Rick Hendrick, owner of Hendrick Motorsports. "Kenny has a passion for our sport and sees the opportunity for racing to help grow business. They're leaders in an innovative industry, and it's a great fit to pair them with a tremendous young talent in Chase Elliott. We're committed to building this program together."