Steve Kerr is also surprised the Warriors are favored over the Cavs in the Finals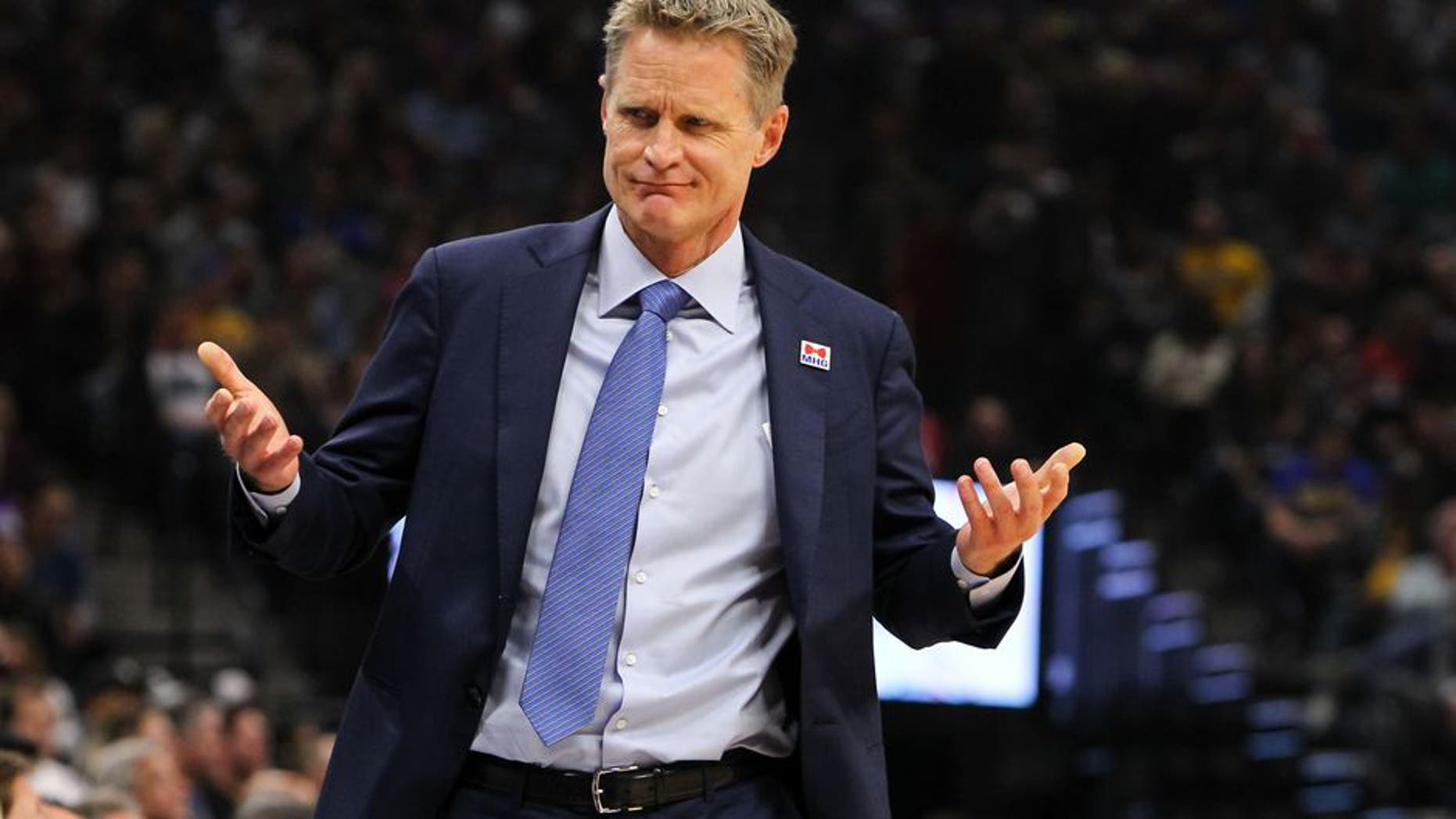 The Cleveland Cavaliers are the defending champs and came back from a 3-1 deficit to beat the Golden State Warriors in last years Finals. But it seems like everyone is picking the Warriors to dethrone the Cavs in their third consecutive Finals matchup, leaving a couple of participants a bit surprised by the prognostication.
A day after Cavs forward Kevin Love proclaimed his team shouldnt be considered the underdogs, Warriors head coach Steve Kerr concurred, telling reporters Monday that Cleveland has the crown and should be the favorite.
Theyre the champions, were not, said Kerr, who also told reporters hes still not well enough to coach. I just saw the quote from Kevin Love that he said hes surprised, Im surprised too. Like what the hell is everybody talking about? Are you kidding me? Theyre a great team. Theyre the champs. Were trying to take what they took from us last year.
Everything Kerr said is technically true. The Cavs are a great team and the defending champs. But the Warriors had the best record in the league for the third consecutive season and have yet to lose a game in the playoffs, outscoring their opponents by a whopping 16.3 points per game in the postseason.
And this years Golden State team is far more dangerous than last years version that won a record 73 regular-season games. Adding Kevin Durant to this already formidable offense gives the Warriors a level of offensive firepower the NBA has arguably never seen.
The Cavs have also played well in the postseason, going 12-1 while outscoring their opposition by 13.6 points per game. Its a Finals matchup NBA fans have been anticipating since Durant joined the Warriors last summer, an addition that made many predict Golden State would be the last team standing in the Finals.