Steelers WR Antonio Brown admits he has 'some growing up to do'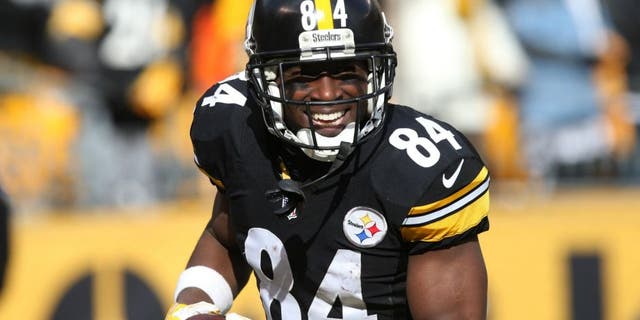 NEWYou can now listen to Fox News articles!
Antonio Brown's season went from terrific to somewhat of a nightmare in the span of about a week. After the Steelers' win over the Chiefs in the Divisional Round, Brown livestreamed Mike Tomlin's postgame speech.
That landed him in the doghouse and made him the center of attention for a week. Once the Steelers were bounced from the postseason, things got even worse.
He was accused of defying the coaching staff by intentionally running wrong routes and caring only about his personal stats -- both of which he denied. Regardless of whether those reports are true, it's clear Brown has some maturity issues, and even he admits it.
"The big thing I learned is that I have some growing up to do, and I'm going to do it," Brown told Mike Freeman of Bleacher Report. "I learned a lot from it and will keep learning. I'm going to rebuild the trust with my teammates and my coaches. I promise you that, too."
Brown acknowledged that his decision to broadcast the Steelers' locker room after their win was a "dumb mistake." He also promises it will never happen again.
While his actions were obviously foolish and "selfish," as Tomlin put it, they weren't career-destroying. He's still a tremendous talent and one of the three best receivers in the game today.
Yet, some are saying the Steelers should try to trade him, recouping draft picks before the situation spirals out of control. That seems like an overreaction, and wouldn't be in the best interest of the team. Brown, for one, doesn't foresee that happening.
He said he's a "Steeler for life," letting the record show that he doesn't plan on leaving Pittsburgh, despite the fact that he's not being paid the way he should be. He's due for a pay raise, which is expected to be taken care of this offseason.