Spurs beat Thunder in overtime to advance to NBA Finals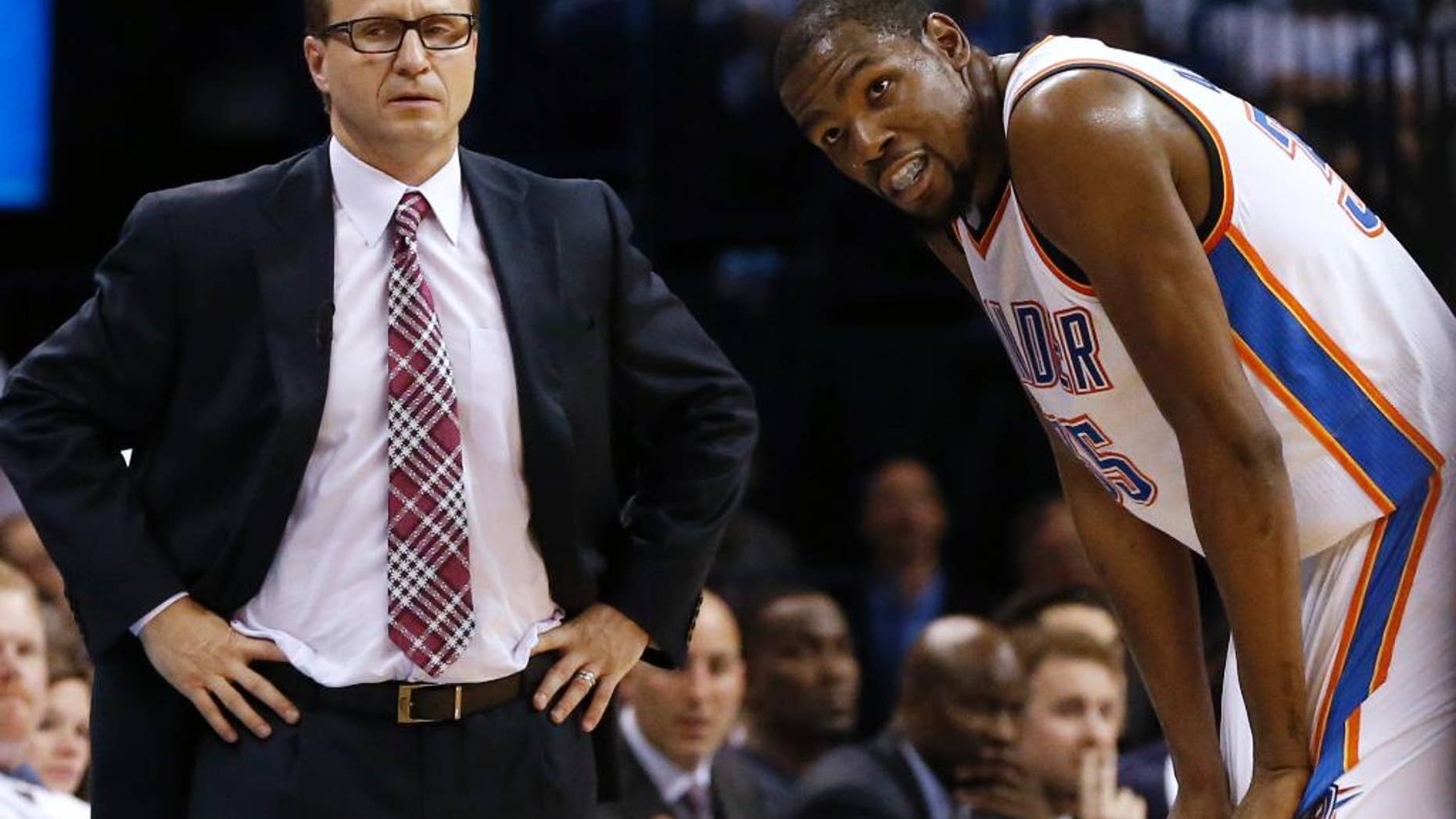 OKLAHOMA CITY – The San Antonio Spurs are back in the NBA Finals, beating the Oklahoma City Thunder 112-107 in overtime on Saturday night in Game 6 to set up a rematch with the Miami Heat.
Tim Duncan had 19 points and 15 rebounds for the Spurs, who will host Game 1 on Thursday night as they try to avenge last year's heartbreaking seven-game defeat.
Boris Diaw scored 26 points for the Spurs, who won despite point guard Tony Parker missing the entire second half and overtime with left ankle soreness.
Russell Westbrook had 34 points, eight assists, seven rebounds and six steals, and Kevin Durant added 31 points and 14 rebounds for the Thunder. Oklahoma City overcame a 12-point deficit in the fourth quarter to force overtime.