SPENCER: A Few Points To Ponder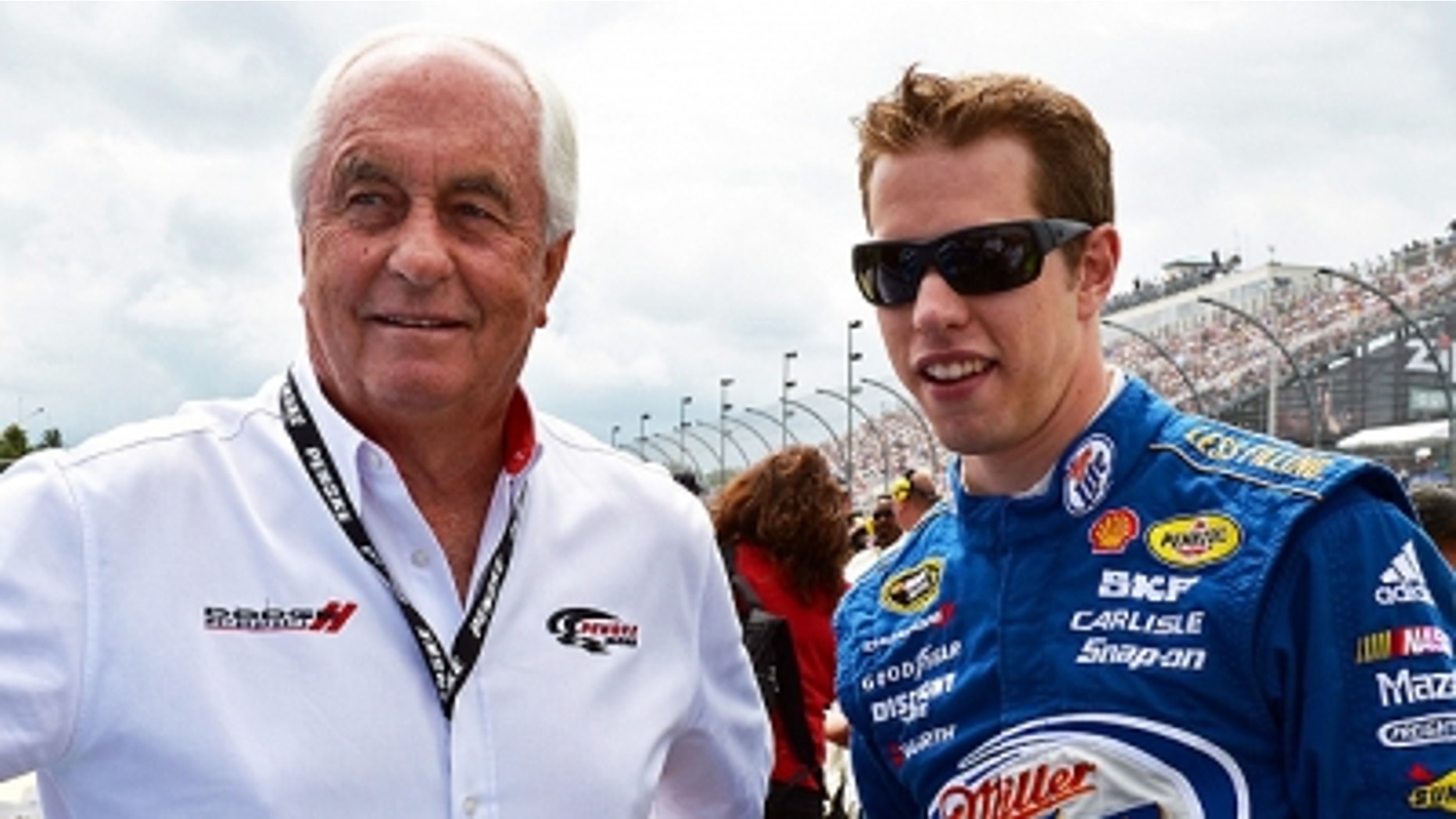 The Chase for the NASCAR Sprint Cup that we've been talking about all season finally kicked off last Sunday at Chicagoland Speedway, and with it came all kinds of news in the sport. A lot has happened in NASCAR the past week, and I've got an opinion on all of it.
A Title for Penske?
We're way too early in the Chase for the NASCAR Sprint Cup to start calling anyone the next champion, but with Penske Racing driver Brad Keselowski currently atop the point standings, I can't help but think of how cool it would be to see Roger Penske finally win a NASCAR Sprint Cup Series championship. The Captain has been hugely successful with his IndyCar programs over the years, but he never has sealed the deal in Cup. He is so deserving of a championship, though, after all he has put into NASCAR and all he has endured with off-the-track driver issues. I'm pulling for Keselowski to bring it home for Penske this year.
Jeff Gordon
The four-time champion staged an amazing rally at Richmond to snag the last spot in the Chase, but already finds himself 47 points behind leader Brad Keselowski just one race into it. Is Gordon out of it before he barely got started? I don't think so. He is in a heck of a hole, but if he keeps the damage to this one poor finish and makes this his only mulligan, I think he still stands a chance. I wouldn't count him out just yet.
Allmendinger Reinstated
It's good to see AJ Allmendinger reinstated in NASCAR and putting his face back out there. However, I suspect he won't be able to find a quality Cup Series ride anytime soon because not only does he have to prove himself worthy, there just aren't any quality seats available. It's a similar situation with Kurt Busch looking for a ride next year. One would think Allmendinger must be watching kids like Ryan Blaney, Austin Dillon and Ty Dillon coming up through the ranks and realizing that it's the young, clean-cut kids like these that he has to beat out for good rides. So, I think an IndyCar ride is a more likely option for Allmendinger at this time. If he is offered a good one, he should jump at the chance.
The Eurys vs. JR Motorsports
How strange it was to watch both Tony Eury Sr. and Tony Eury Jr. part ways with their family members at JR Motorsports. I think this one comes down to nothing but performance. The team that used to win races hasn't done so since 2010 with Jamie McMurray. When you consider the resources they have with Chevrolet and Hendrick Motorsports engines, you eventually have to point the finger back at the team itself. Is it the Eurys' fault that JR Motorsports hasn't performed? I don't know the answer to that one. But they had to start looking somewhere for improvement, and a crew chief or managerial change often is the first one made.
Shorter Might be Better
I love the fact this weekend's race at Loudon is only a 300-mile race, and I think most of the Cup races should be the same length. In today's fast-paced society, most people don't necessarily want to sit still for a four-hour race. Attention spans are too short nowadays and there are too many other things to be doing, especially on a weekend. Loudon puts on a good race because everything from handling to track position to fuel mileage usually comes into play, but more so than anything, I think it's because it's a sprint from the green flag to the checkered.
Look Beyond the Driver
I've said a lot of things about Brad Keselowski the past couple of years, but I have never questioned his ability to drive. However, I think the guy on his pit box also deserves a lot of credit for their recent success. Paul Wolfe is a very smart guy who isn't afraid to go against the grain. At Chicago, he pitted for four tires early in the race while most of the leaders took two. When the caution came out the next time, he took two to their four, grabbed the lead and stayed near the front the rest of the day. Wolfe runs his own pit strategy and doesn't try to play follow-the-leader like some crew chiefs. Sure, this bites him from time to time, but more often than not, it makes him look like a genius. Between his savvy atop the pit box and Keselowski's pure talent, guys like Jimmie Johnson and Denny Hamlin have met their match in this year's Chase.
Jimmy Spencer calls it like he sees it on NASCAR Race Hub on SPEED. He retired from driving with two NASCAR Sprint Cup, 12 NASCAR Nationwide and one NASCAR Camping World Truck Series victory, putting him in an elite group of drivers who have logged wins in all three of NASCAR's premier divisions. In 478 NASCAR Sprint Cup Series starts, Spencer amassed 28 top-five and 80 top-10 finishes. He won back-to-back NASCAR Whelen Modified Tour championships in 1986 and 1987 on the heels of 15 victories, becoming the first driver ever to earn consecutive titles in the series. He earned the nickname "Mr. Excitement" for his flamboyant and aggressive driving style early in his racing career.