Source: Packers' Cobb should be ready for season opener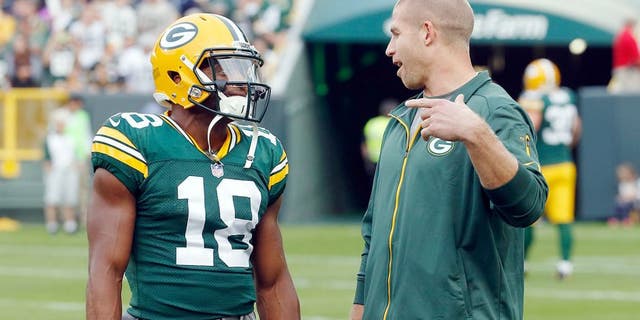 Wide receiver Randall Cobb should be good to go for Green Bay's regular-season opener against Chicago.
An NFL source told FOX Sports on Tuesday that all "indicators" point to Cobb being able to play after he suffered an A/C sprain during Saturday night's preseason game against Philadelphia.
"He's going to be fine," the source said. "He feels good about it."
Cobb hurt his shoulder when hitting the turf on a sideline pass. He left the game in the first quarter and didn't return.
With the Packers having lost Jordy Nelson (knee) for the year earlier in the preseason, Cobb will be taking over the role as Green Bay's top wide receiver. He posted career highs last year in catches (91), receiving yards (1,287) and touchdowns (12).
The Packers kept Cobb in the fold this offseason by re-signing him to a four-year, $40 million contract before the start of the free-agent signing period.
Cobb and other Packers starters aren't expected to play in Thursday's preseason finale against New Orleans.