Sorry Beast Mode, looks like Skittles has moved on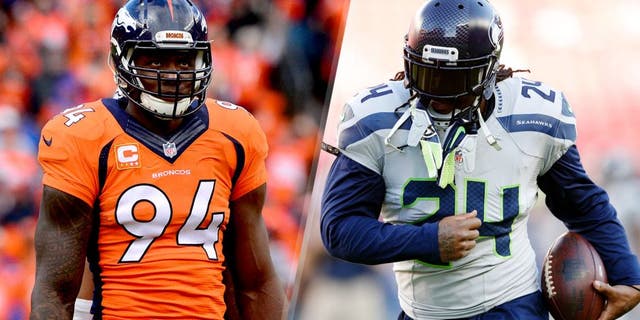 NEWYou can now listen to Fox News articles!
Marshawn Lynch is famous for a great many things. Running over defenders. Not talking to the media. Not getting the ball at the 1-yard line in the Super Bowl.
But his infatuation with Skittles has also gotten him national notoriety.
It has also helped the candy get some spotlight on the national stage with Lynch and the Seahawks playing in the last two Super Bowls.
Now that the Seahawks are out, Skittles has recruited DeMarcus Ware to be their pitch-guy. And he took a crack doing the forecast for a local TV station in Denver.
Not a terrible performance, but Ware shouldn't quit his day job.