Slow starts sinking West Virginia offense in Big 12 losses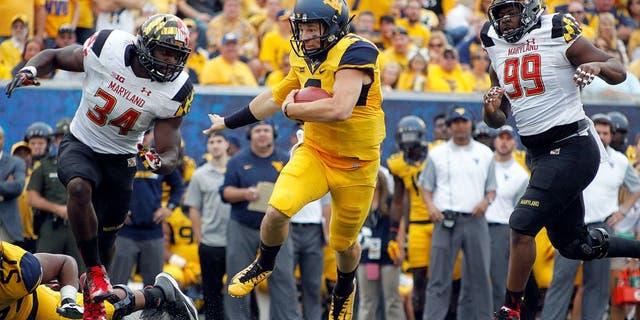 The old cliche is: It's not how you start, it's how you finish. West Virginia, however, is finding that statement to be all too hollow.
Skyler Howard and the Mountaineer offense have struggled mightily in their last two weeks right out of the gate, and ultimately, they haven't been able to salvage enough late game heroics to come out victorious.
"I really can't pinpoint what happened," running backs coach JaJuan Seider said of the team's slow starts, repeating what one of his players, Wendell Smallwood, had said almost word for word moments earlier.
"We were at a point where we could win," coach Dana Holgorsen said. "At the end of the day, it was not good enough. You have to play four quarters if you want to win in the Big 12. Right now, we are not capable of doing that."
The West Virginia offense managed zero points on offense in the first half against Oklahoma State.
(h/t Pittsburgh Post-Gazette)