Should Rivera Let Injury Decide His Fate?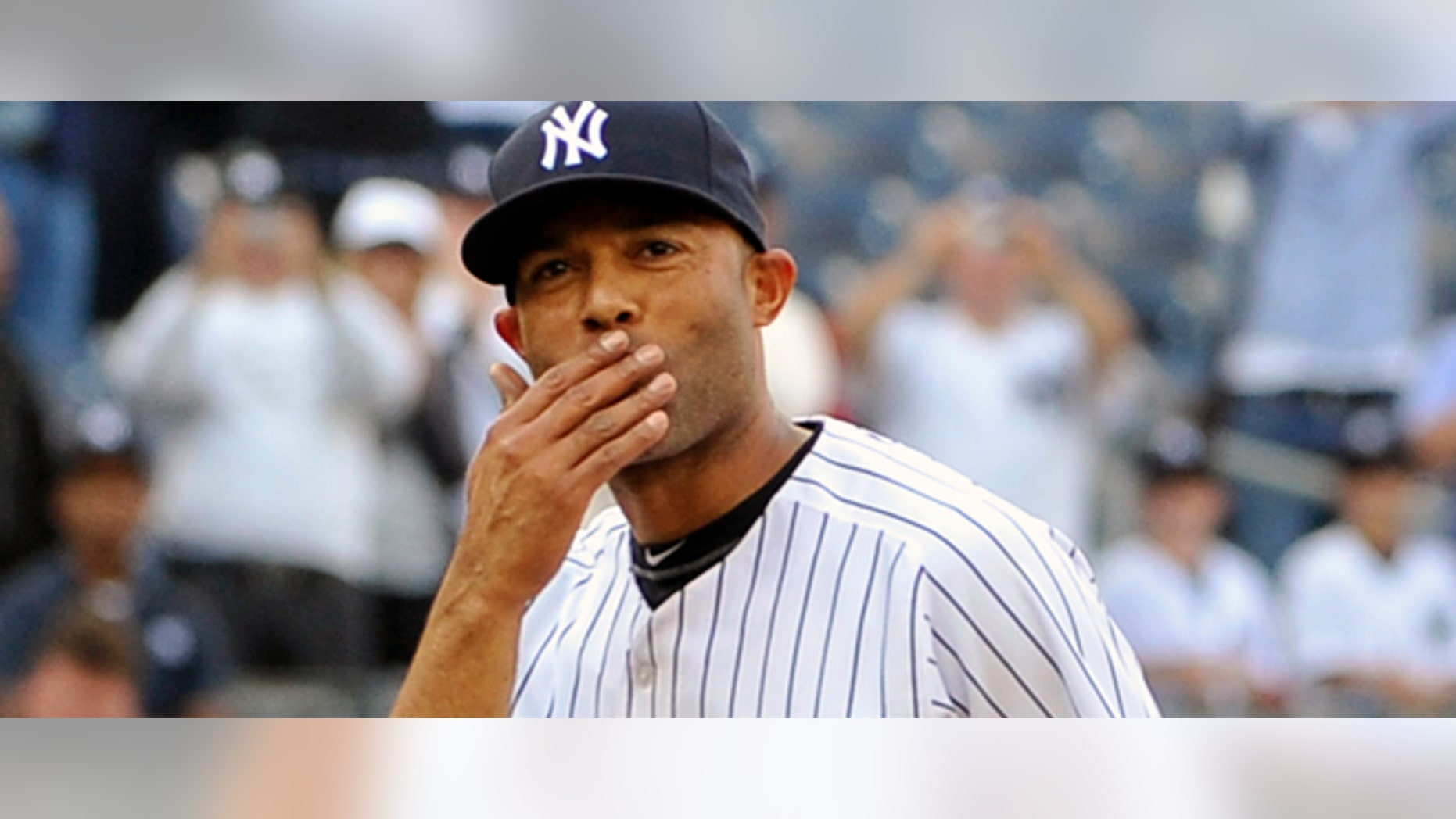 When Yankees closer Mariano Rivera announced he would return next season after surgery to repair the torn ACL and meniscus in his right knee, everything in baseball felt right. For a sport that still can't seem to shed the stench of performance enhancing drugs (here's looking at you, Guillermo Mota), Roger Clemens or Bud Selig, genuine moments have been hard to come by for the last decade or so. But a man vowing to go through a long rehabilitation process in order to go out on his own terms? That's the stuff that sportswriters, PR staffs and Disney dream about.
For those who missed the media frenzy last week, Rivera was shagging fly balls during batting practice prior to his team's game against the Kansas City Royals when the injury occurred. As he ran back to catch one off the bat of Derek Jeter, Rivera's foot caught on the area where the outfield grass and the warning track meet. He landed awkwardly and immediately began writhing in pain on the ground. The 42-year-old pitcher was then carted off the field and it was widely believed that would be the last image of Rivera's career.
Even after the game, Rivera himself seemed to be leaning towards retirement. "At this point, I don't know," a tearful Rivera said to reporters after the Royals game. "I'm going to have to face [surgery and rehab] first."
One of the greatest pitchers in the history of baseball shouldn't end his career end being carted off the field. He should get a farewell tour with standing ovations across the country, glowing retrospectives on ESPN and a chance to give a speech at Yankee Stadium. Fans (or at least the idealists among them) cherish those moments because they know the right thing rarely ever happens — especially at the end of an athlete's career. Ligaments tear, management makes bad decisions and athletes hold on too long.
Rivera, though, has a chance to end his career on his terms. Not his ACL's, not management's. Thankfully, that chance will happen thanks to Rivera's wife (you can actually sense Disney execs foaming at the mouth). After speaking with her the night of the injury, he made up his mind to return.
Friday afternoon, Rivera told reporters of his plans. "I'm coming back," he said. "Put it down. Write it down in big letters. I ain't going down like this."
Will this determination to give it one more shot prove to be another example of a player who can't recognize his time to leave? Maybe, but Rivera has earned every opportunity to leave the game how he wants. His return will be a fascinating story to watch, one full of highs and lows. Which, of course, is just the kind of thing Disney and sportswriters love.
D.B. Mitchell is a freelance writer who covers sports, politics and pop culture. You can follow him at http://www.twitter.com/@DB_Mitchell
Follow us on twitter.com/foxnewslatino
Like us at facebook.com/foxnewslatino