See the Sprint Cup entry list for Chase race No. 3 at Dover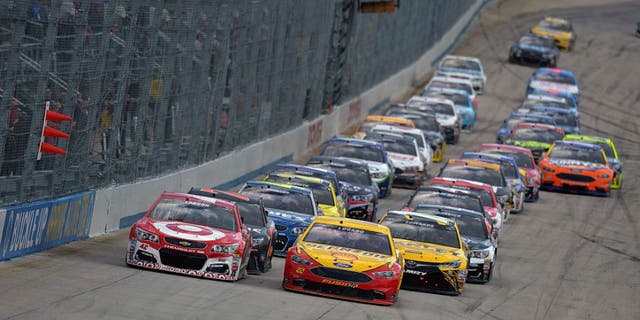 There are 40 cars featured to enter the Sprint Cup race at Dover International Speedway on Sunday for the Citizen Soldier 400.
Jeff Gordon will substitute for Dale Earnhardt Jr. in the No. 88 Nationwide Chevrolet, his second-to-last appearance in a Sprint Cup race. His final appearance is scheduled for Martinsville in five weeks.
After the race at Dover is finished, only 12 drivers will remain in the Chase for the Sprint Cup and four drivers will be eliminated.
Jamie McMurray, Austin Dillon, Tony Stewart, and Chris Buescher are currently on the outside looking in for the final spot to advance in the Chase.
Martin Truex Jr. and Kevin Harvick are both locked into the Round of 12 with wins at Chicagoland and New Hampshire, respectively.
Check out the full entry list below for Sunday's race.