Seahawks plan 'pregame demonstration of unity' before first game of season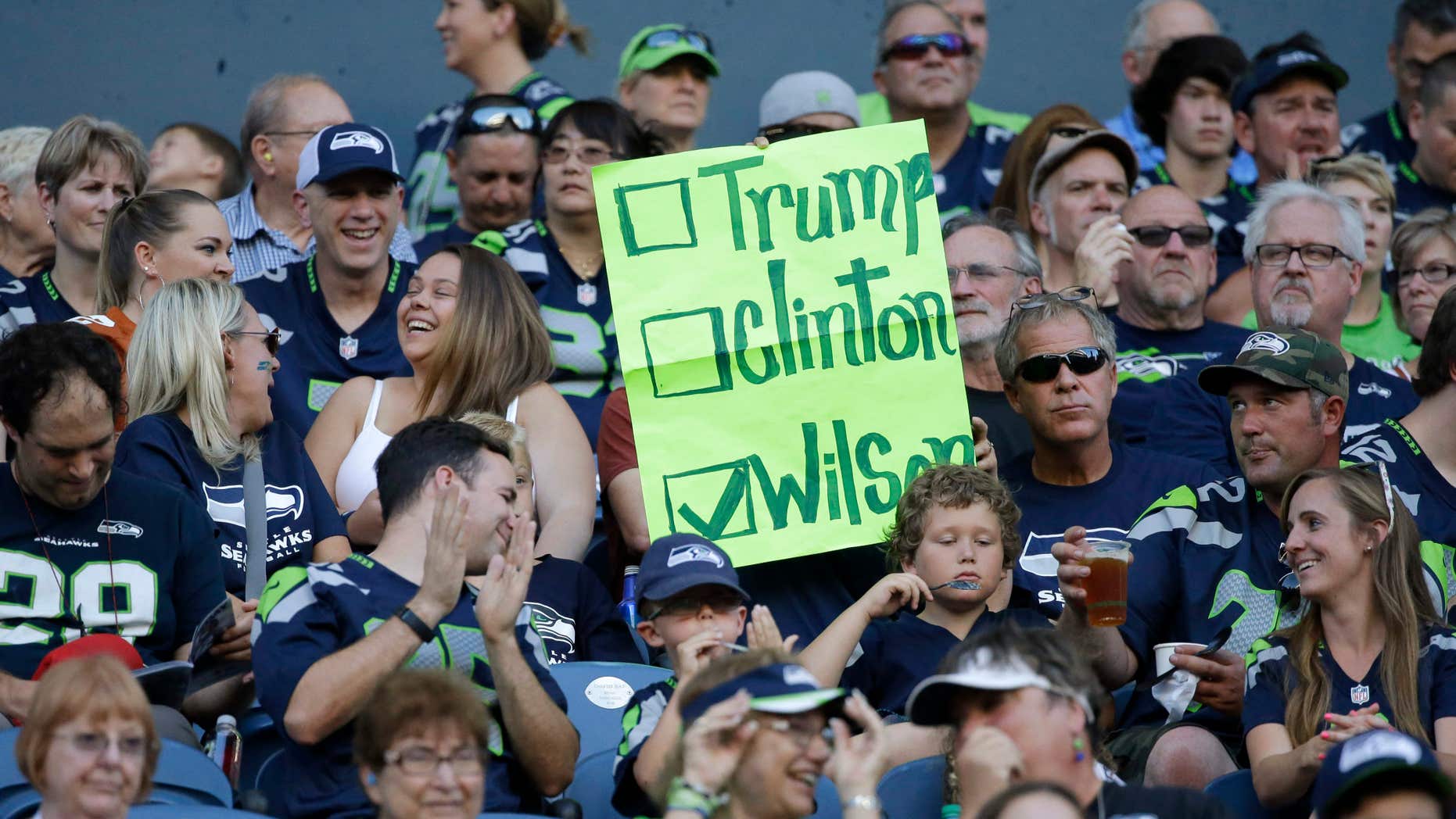 The Seattle Seahawks plan to make a "pregame demonstration of unity" before their season kicks off against the Miami Dolphins Sunday, according to wide receiver Doug Baldwin.
Baldwin said in a tweet Thursday that the team plans to bring people together and honor the country and flag. The Seattle PI reported that Baldwin and his teammates had discussed making a statement following the protests by San Francisco 49ers quarterback Colin Kaepernick and Seahawks cornerback Jeremy Lane.
Kaepernick had caused a firestorm when he decided to sit for the National Anthem before a preseason game against the Green Bay Packers. Kaepernick said he was protesting what he believes is the unjust treatment of minorities in the U.S. and police brutality against African Americans.
On Sept. 1, Kaepernick and teammate Eric Reid kneeled during pregame ceremonies in San Diego while Lane sat the bench during the National Anthem in Oakland.
Baldwin had been outspoken about Kaepernick's protest, using a parable to argue that people were more concerned with the quarterback's method than his message.
"I think that's what the issue is here," Baldwin said. "We're missing the message in terms of what we're talking about. It's not necessarily about the messenger or about the protest itself. It's about what we're pointing to."
Former Seattle Seahawks long snapper Nate Boyer, who is also a former Army Green Beret, said that the Seahawks seemed to have found a way to get their message across while also showing respect for the National Anthem and the flag.
Talked to the @Seahawks What the team will do is a powerful sign of unification + respect for the Anthem + those that fight for our Freedom!

— Nate Boyer (@NateBoyer37) September 8, 2016
Seattle linebacker Bobby Wagner had also signaled that if a demonstration were to happen, the entire team would take part.
"Anything that we want to do, it's not going to be individual," Wagner said. "It's going to be a team thing because that's what the world needs to see. The world needs to see people coming together versus being individuals."