Scioscia: 'I'm coming back' to manage Angels in 2016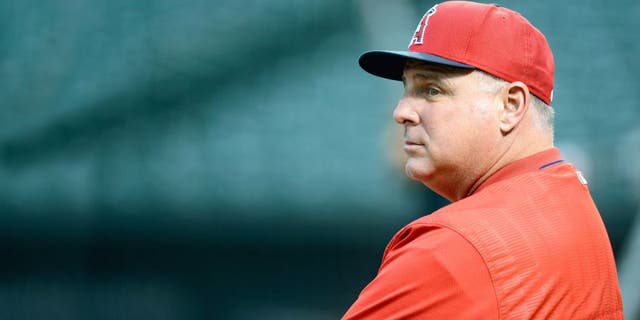 NEWYou can now listen to Fox News articles!
The Los Angeles Angels officially announced the hiring of ex-New York Yankees executive Billy Eppler as their new general manager on Monday.
With the news came a press conference, at which it was also confirmed that manager Mike Scioscia will in fact return for 2016. He won't exercise the opt-out in his contract that would have allowed him to step down from the position he's held for 16 years, as captured by the Angels' various beat reporters at the press conference:
Scioscia still has three years remaining on the 10-year contact he signed with the club back in 2009.
As for Eppler, he said some things during the press event that are worth considering, especially with how ex-GM Jerry Dipoto wound up stepping down from the position earlier this summer:
For what it's worth, Angels closer Huston Street seems in favor of the Eppler hiring...
Their offseason is barely 24 hours old but the Angels have already answered two of their biggest questions heading into the break.