Run TMC reunion: Mitch Richmond joins Chris Mullin at St. John's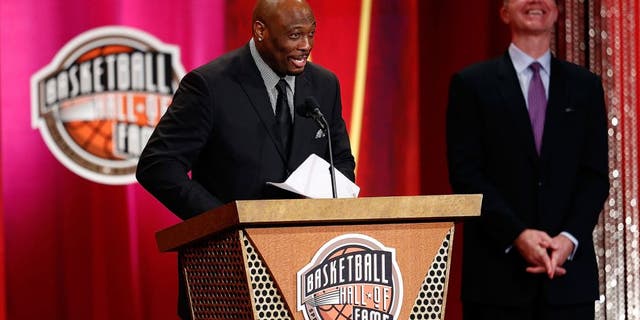 NEWYou can now listen to Fox News articles!
St. John's head coach Chris Mullin added to his coaching staff on Tuesday, announcing the hire of former teammate Mitch Richmond as a special assistant.
The two Hall of Fame players, along with Tim Hardaway, made up Run TMC, the up-tempo, run-and-gun style offense the Golden State Warriors played from 1989-91 under coach Don Nelson.
Richmond joins a staff that includes associate head coach Barry 'Slice' Rohrssen and assistant Matt Abdelmassih, both heralded recruiters. Greg St. Jean, who worked with Mullin with the Sacramento Kings, was named the third assistant coach.
"Mitch is committed to helping us build this program and develop an environment for sustained success at St. John's," Mullin said in a statement. "He has tremendous basketball insight, a vision for the game and a passion to share his knowledge. Obviously, his experience in different roles throughout his career as a player, scout and mentor will have an impact in many areas."
Hardaway was inducted into the Naismith Memorial Basketball Hall in 2014. Mullin was inducted in 2010 as part of the 1992 Dream Team and again the following year as a player.
St. John's begins the 2015-16 season on Nov. 13 against Wagner at Carnesecca Arena.