Rodriguez pleased with effort on first day of Arizona camp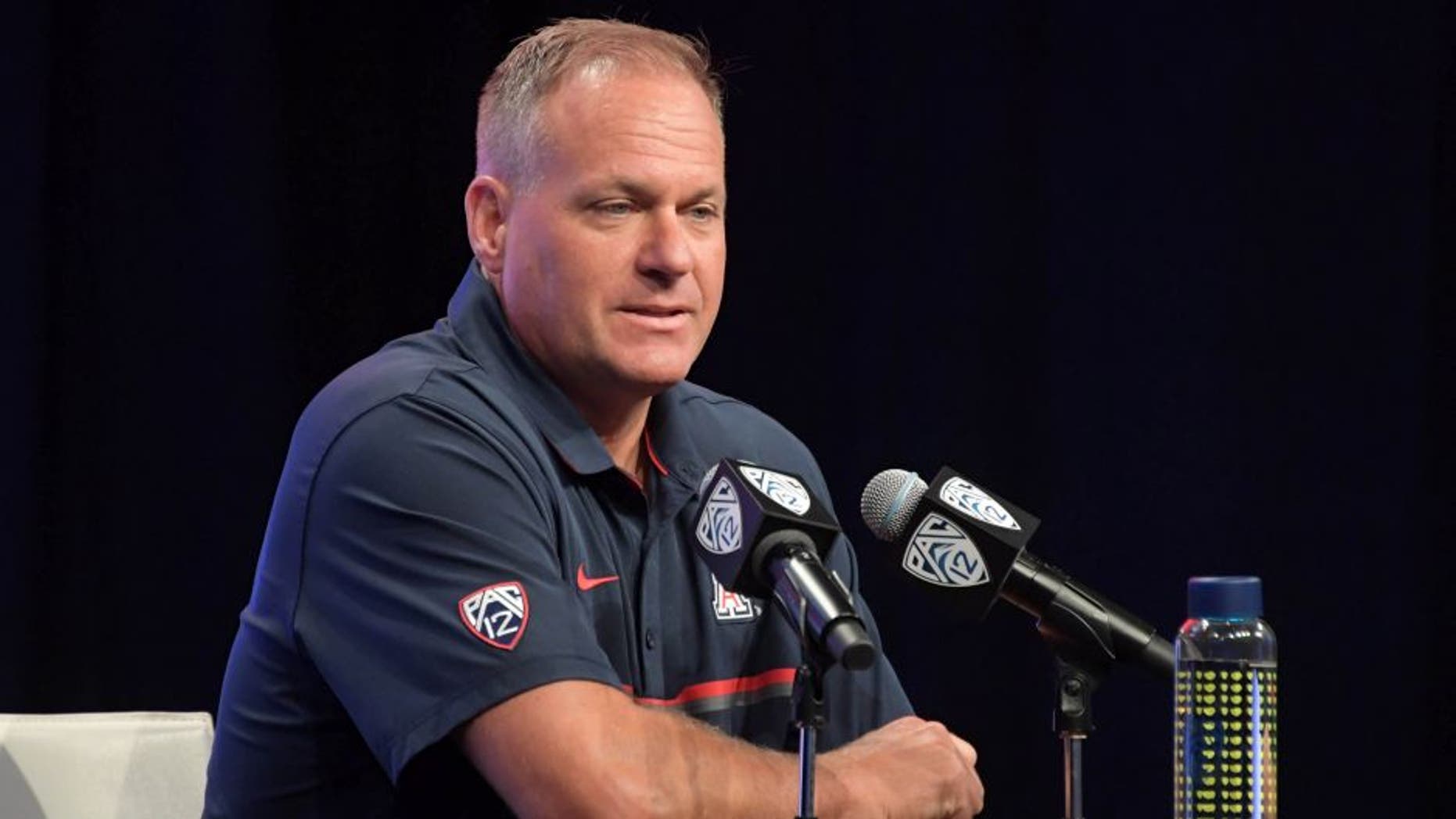 The Arizona Wildcats opened their fifth season under head coach Rich Rodriguez on Thursday evening with a two-plus hour practice.
"The enthusiasm was good, the effort was good," Rodriguez said. "I think this team will have a little chip on their shoulder, and they should. I like their attitude after one practice. It's going to be really competitive the next two and a half weeks for us."


The first half of practice was devoted to position groups, followed by an 11-on-11 session that was scored by the coaching staff as a victory for the defense over the offense.
"The defense had high energy all spring, and it continued today," Rodriguez said. "They're being aggressive. I don't know who the guys are going to be on defense yet, but we have time to figure that out. It's a new year and a fresh start for everybody."
Anu Solomon and Brandon Dawkins divided time at quarterback. Solomon connected on a long pass to senior Trey Griffey between two defenders for the offensive play of the day.