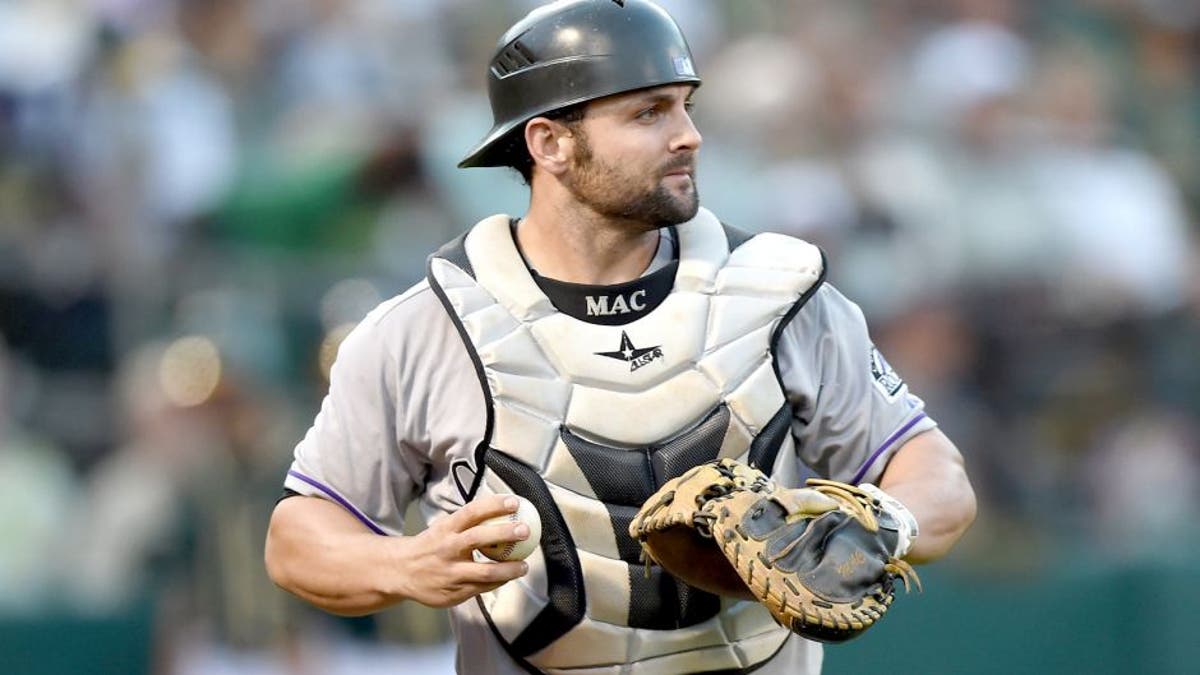 A knee injury will force Colorado Rockies catcher Michael McKenry to cut his season short.
The Rockies announced on Wednesday that they had placed McKenry on the 60-day disabled list for a lateral meniscus tear in his right knee.
McKenry, who was bounced back and forth from the minors to the Rockies' major-league club this season, was hitting .205/.329/.402 with four home runs and 17 RBI in 58 games in his second full season with the Rockies after being traded by the Pittsburgh Pirates.
The Denver Post reports that McKenry will undergo surgery with team doctor Thomas Noonan on Monday.
"I'm not happy, but under the circumstances I can't be mad," McKenry said. "At some point, you have to be smart."
The 30-year-old catcher first injured his knee in June, but didn't report it to the team's training staff until his injury worsened in July.
"Me being 'Tommy Tough Guy,' I didn't say anything until the cyst ruptured. Once it did, the knee was really unstable," McKenry said. "I hate what turned out for the team this season, that's what's most important. But I can't wait to play normal again."
The Rockies called up 28-year-old Dustin Garneau, who has never been on a major-league roster before, to fill McKenry's void.
Surgery to repair a torn meniscus generally requires three to six months of recovery, which projects McKenry to be ready to return to action by spring training.
"I feel terrible for him," manager Walt Weiss said. "He shows up every day with concern for everybody but himself. He's a great example for our team."
(h/t Denver Post)