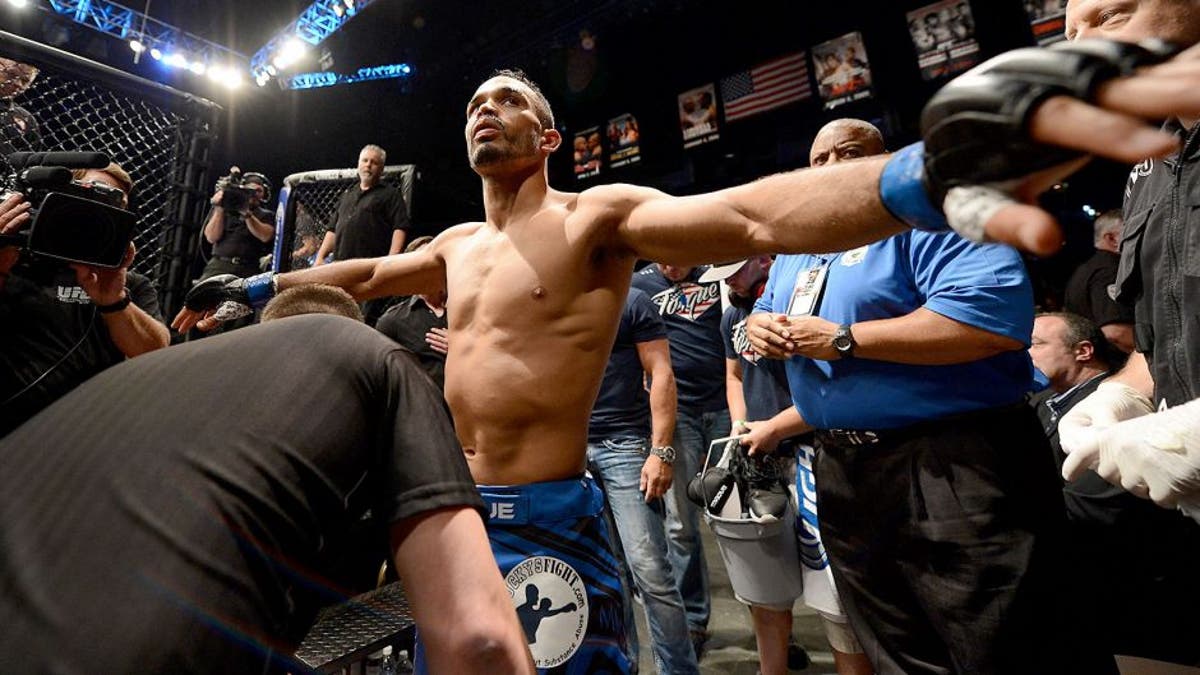 Rob Font was living the dream. After building an impressive record on the regional MMA cirtcuit, the Boston fighter got the call-up to the big leagues for a July 2014 fight at UFC 175 against the highly-regarded George Roop. It appeared to be a leap in competition but the aggressive bantamweight was more than ready and scored a clean KO victory in his UFC debut.
The future was bright for the Sityodtong team member, but then it was put on hold. Because of medical issues, the 28-year-old has not fought since that stunning debut.
That changes Sunday night in his hometown as he returns against Joey Gomez on the undercard of the FS1 championship bill taking place in the Boston Garden. Speaking to FOXSports before the fight, Font was philosophical about his time off, but unquestionably eager to jump back in the cage.
"The hardest part of being out for so long was mental," he said.
"Financially, the debut and KO helped me pay for some things and my girlfriend is so supportive. She takes care of the bills and stuff like that so it really helps me focus on fighting. She is incredible. It was just hard because we wanted to keep things rolling after my debut.
"Still, because I had so much time off, I had a lot of time to improve. When you're fighting often, you have training camps back-to-back, and you're worried about cutting weight, getting in shape and tactics. You don't really have a lot of time for true skill development if you're just going from fight to fight. During this time out, I've been able to improve so much."
Font says perhaps the area where he's been able to improve the most is with his Brazilian jiu-jitsu and grappling, thanks to his coach's focus on him. "It's phenomenal. He brings people from out of town who are my body type or who have a style I need to learn from for seminars just so they can work with me," he said.
In all, Font is ready to let his fists fly, and is excited to let his friends and family see how much better he's gotten since the last time he was under the bright lights. "Fighting at home is always nice," he said.
"You block things out when you fight so that it doesn't matter who is in the audience, how many of them there are, and all that. But still, it is good to be able to fight near home for a lot of reasons. It's good to have the support. I just can't wait to go out there and do my thing.