Rise of TCU, Baylor turns Big 12 upside down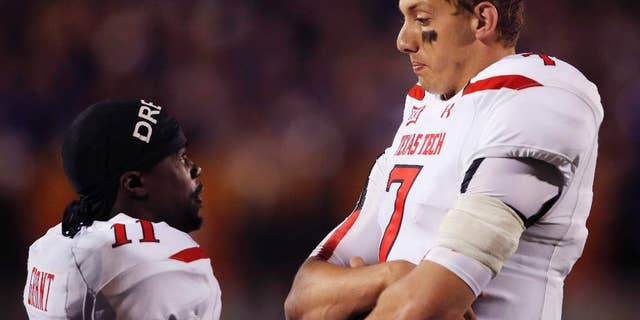 DES MOINES, Iowa – The Texas-Oklahoma game is typically a bellwether matchup for the Big 12 title race.
It's not even the biggest game in Texas this weekend.
That distinction belongs to a matchup between No. 9 TCU (4-0, 1-0 Big 12) and fifth-ranked Baylor (5-0, 2-0), the league's last two unbeaten teams.
But that's just the way things are these days in the upside-down Big 12.