Rio stunner: Phelps gets 100m butterfly silver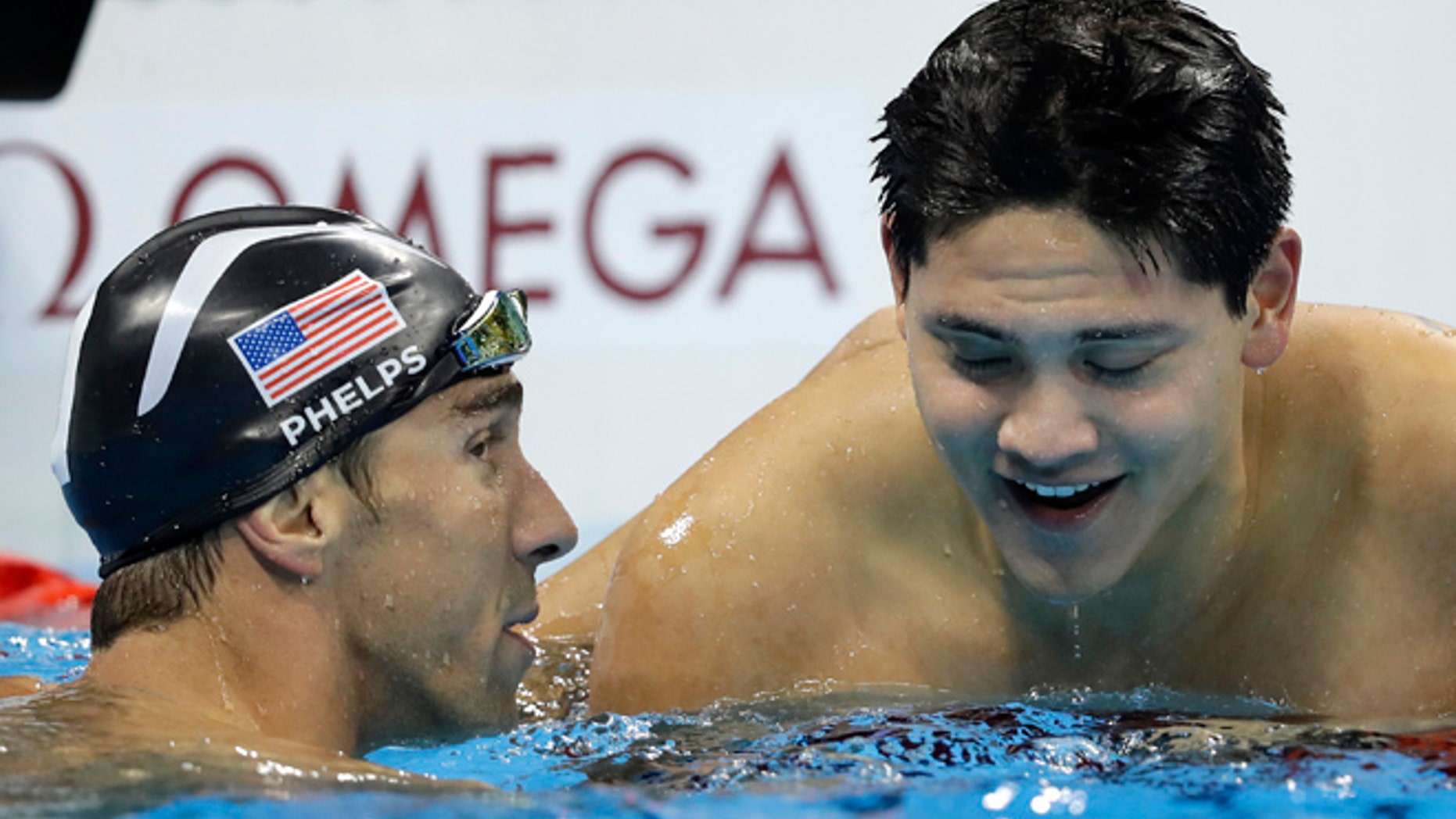 A stunner at the Rio Olympics: Michael Phelps has been beaten.
Joseph Schooling of Singapore built a big lead on the opening lap and easily held off the hard-charging Phelps to win gold in the 100-meter butterfly. So, unless Phelps decides to come out of retirement again, his final individual race at the Olympics will go down as a silver. He still has a chance to win his 23rd gold medal in his final race of the Olympics, the 4x100 medley relay.
Phelps was sixth at the turn and Schooling — almost exactly a decade younger than the 31-year-old American — wouldn't let him pull off one of his patented comebacks on the return lap. The winning time was 50.39 seconds.
Phelps shared the silver with two other longtime rivals, Chad le Clos of South Africa and Laszlo Cseh of Hungary. They all touched in 51.14.