Ricky Stenhouse Jr.'s crew chief suspended, fined after Richmond infraction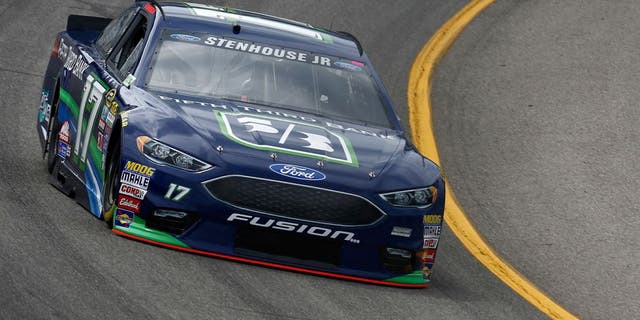 NEWYou can now listen to Fox News articles!
Nick Sandler, the crew chief for Ricky Stenhouse Jr. and the No. 17 Roush Fenway Racing Ford has been given a one-race suspension by NASCAR and will miss this weekend' s GEICO 500 at Talladega Superspeedway.
Sandler was also fined $20,000 and placed on NASCAR probation until Dec. 31. NASCAR said he violated Section 20.13.I-1.d of the NASCAR Rule Book.
That section pertains to the steering wheel coupler, which attaches the wheel to the steering column.
The coupler was detected in the opening day inspection last Friday at Richmond International Raceway.
Two other warnings were handed out after Richmond
The No. 48 Hendrick Motorsports team of driver Jimmie Johnson received a written warning for failing pre-race template inspection twice.
The No. 14 Hendrick Motorsports squad of Tony Stewart also received a written warning for twice failing the laser inspection in pre-race.