Results: Truex paces final Sprint Cup practice at Chicagoland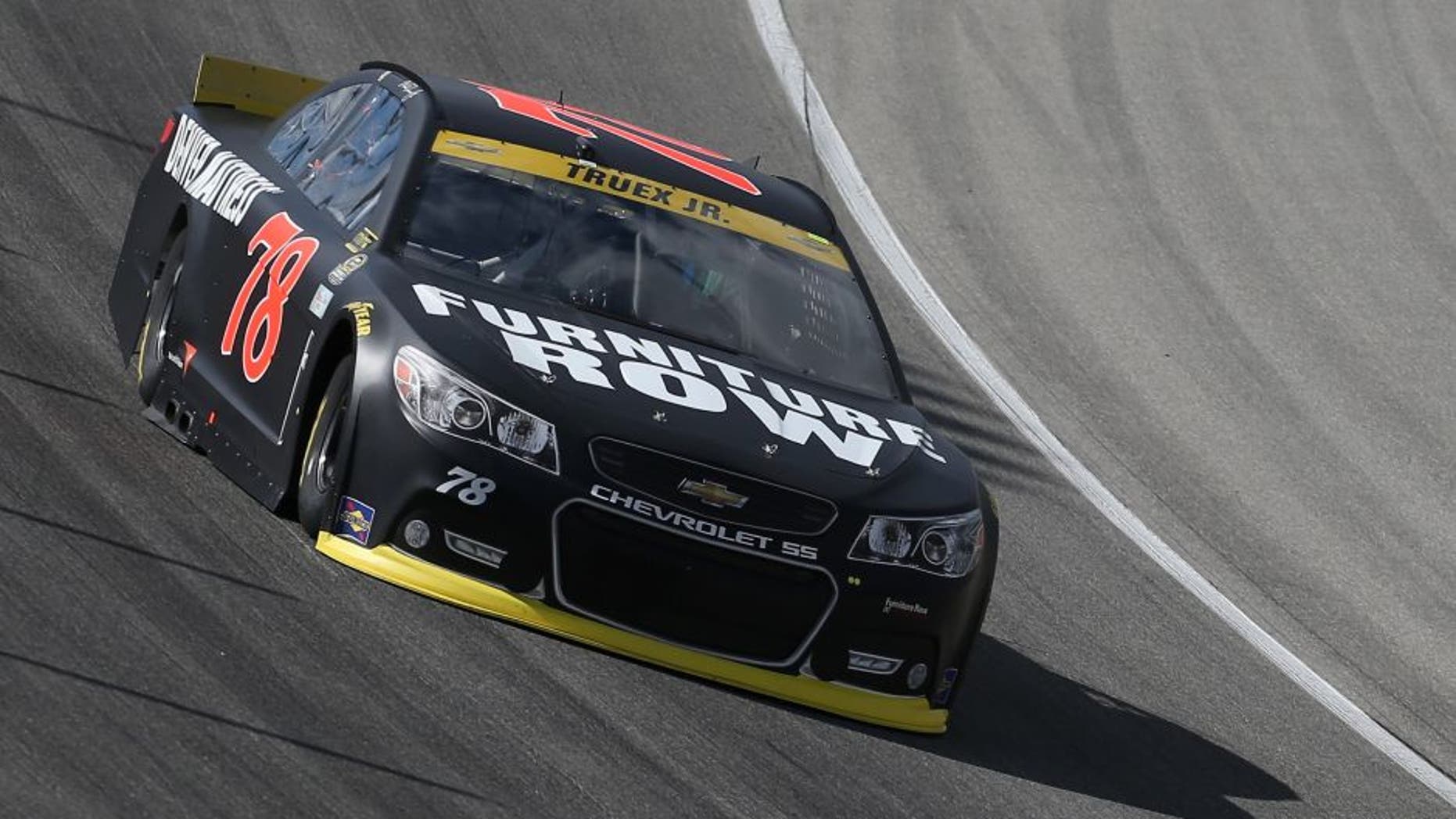 Martin Truex Jr. was once again fastest in Saturday afternoon's final Happy Hour practice for the MyAFibRisk400.com at Chicagoland Speedway, the opening race in the Chase for the NASCAR Sprint Cup.
Truex's fastest lap in the No. 78 Furniture Row Racing Chevrolet during Happy Hour was 184.849 miles per hour. The Mayetta, New Jersey native was also fastest in the day's first practice. With qualifying rained out Friday, Truex will start the race fourth, based on his speed set in Friday's opening practice.
With five of the 10 Chase races, including this one, at 1.5-mile tracks, Truex is optimistic about his title hopes.

"If we can pick up where we left off, I think we've got some more in the tank," said Truex, who posted 14 top 10s in the first 15 races of the year. "I think we've gotten better since then. We've got to be more consistent. We've got to get the consistency back we had earlier in the year."
Brad Keselowski, who won here in 2012 and last year as well, was second fastest during Happy Hour, his Team Penske Ford clocking in at 183.986 mph.
"I like racing at Chicago and it has been a good track for us, which certainly helps," said Keselowski. "It has an interesting balance of a lot of banking and a lot of speed but a lot of falloff in the cars. It is abrasive and bumpy. I like that duel demand."
The Joe Gibbs Racing Toyotas of Matt Kenseth and Carl Edwards were third and fourth, respectively, with Kyle Larson completing the Happy Hour top five.
Sunday's race is scheduled for 3 p.m. ET, with excellent weather predicted.
Check out the full results from Saturday's final practice here: