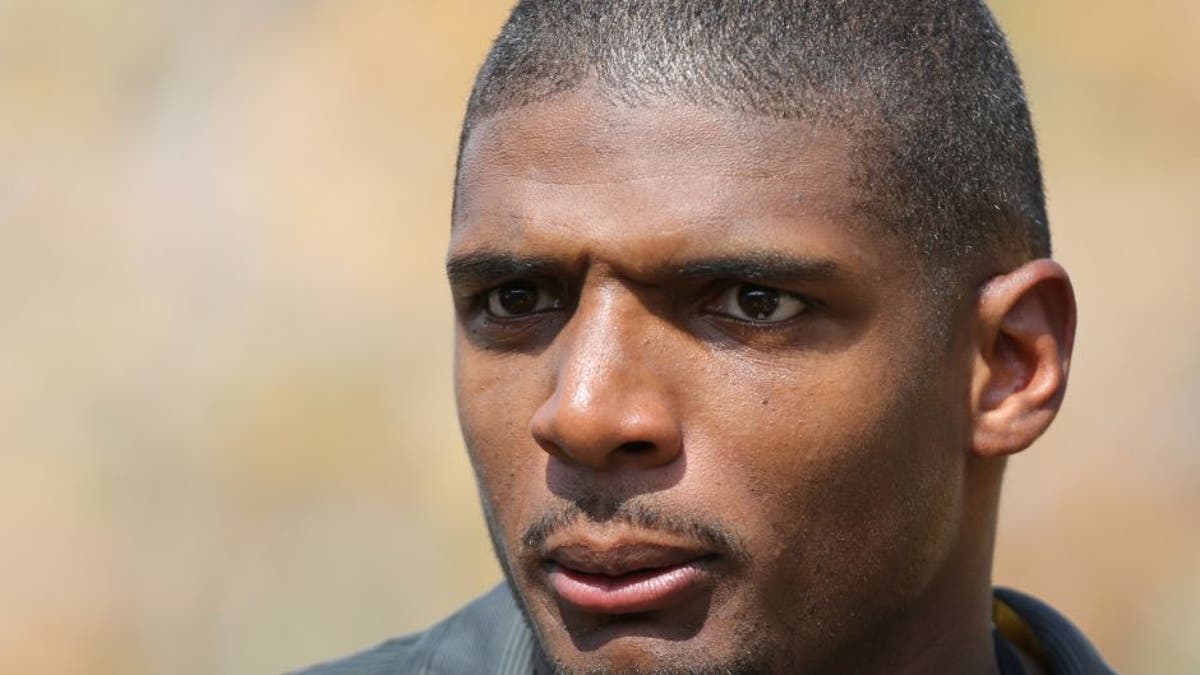 Michael Sam may finally play a regular-season game as a professional on Friday. Or next Thursday. Maybe.
The first openly gay man drafted by the NFL, Sam has been on the Montreal Alouettes' 46-man roster since the Canadian Football League's preseason, but has yet to play in any of the team's first six games.
Herb Zurkowsky of the Montreal Gazette reported Wednesday that Sam has been taking more first-team reps than ever at practice this week, and that if he doesn't make his CFL debut on Friday at Ottawa, "the rookie rush end should finally hit the field at home next week, against Edmonton."
"This is the closest Michael's been. We're practicing Michael more now," Alouettes head coach Tom Higgins told the Gazette following Wednesday practice. "I'm not going to talk about who's on and who's off because, right now, we're not really 100 per cent sure. I'm not even sure who the 46-man roster will be. How we line up we never talk about. Let Ottawa guess. We won't let them know if we have any different wrinkles."
According to the report, the decision hinges on the health of other players, and ultimately whether Higgins will want to make the final player on the 44-man active roster an extra defensive back or a fourth defensive end, Sam.
Zurkowsky added more on Thursday, after the Alouettes left for Ottawa.
Sam, the SEC Defensive Player of the Year while at Missouri in 2013, made history in 2014 when the St. Louis Rams drafted him in the seventh round of the draft, less than three months after he publicly announced he is gay. The Rams cut Sam at the end of the preseason, and he subsequently signed on to the Dallas Cowboys practice squad. He was released by Dallas in October.
Sam, 25, signed with the Alouettes in May, becoming the first openly gay player in the CFL. In June, he left the club during training camp for "personal reasons," but rejoined the team less than three weeks later.
Montreal is 2-3 through the CFL season's first six weeks (the Alouettes had a bye in Week 5); Ottawa is 3-2 while Edmonton is 4-2.
According to the CFL website, Friday's game between the Alouettes and the Redblacks in Ottawa is sold out.