Report: Rams may start Jared Goff next week if Case Keenum struggles Sunday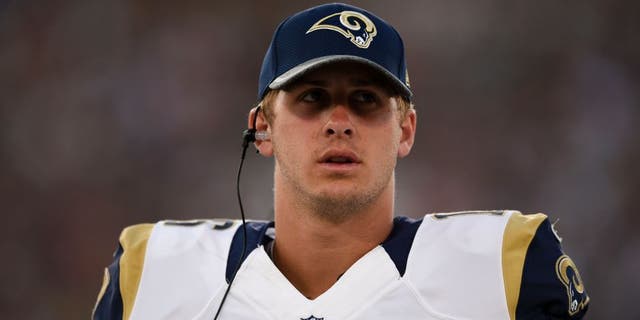 The long-awaited NFL debut for Jared Goff could come relatively soon, and it likely hinges on the play of Case Keenum.
According to ESPN's Adam Schefter, Goff could start as early as next Sunday against the Miami Dolphins. The determining factor will be Keenum's performance against the New York Jets this week.
If Keenum -- who's thrown eight interceptions in his last four games (all losses) -- continues to struggle, head coach Jeff Fisher would consider turning to Goff against the Dolphins. The Rams have already lost four in a row, and a fifth loss would significantly hurt their already-slim playoff chances.
A debut next week would make sense, since it's at home -- where fans have been calling for him to start -- and against a not-so-daunting secondary. It appears to be a matter of time before we see Goff, whether that's next week or sometime in the near future.