Report: Mets' Terry Collins seeking two-year extension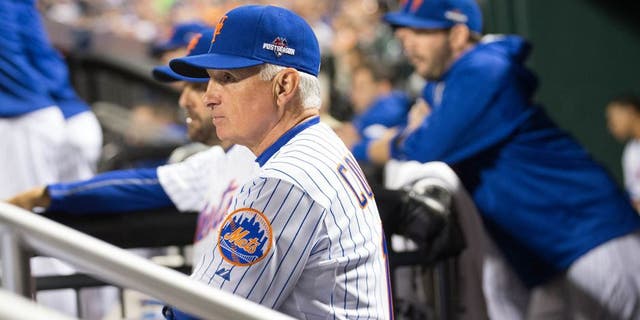 The Mets have posted a 394-416 record in the regular season with Terry Collins as manager. Rob Tringali Getty Images
New York Mets manager Terry Collins has plenty on his mind other than his contract status right now, but when the season is over, he reportedly has made his desires known to his inner circle for his future with the Mets.
According to CBS Sports, Collins has told his friends he would be content with a two-year contract extension at the end of the season. The 66-year-old manager is currently in the final year of his contract and has a club option for 2016.
Collins, who was said to be on the hot seat in the first half of the season, has transformed into a candidate for NL Manager of the Year with the Mets' second-half resurgence, and has led the team to the NLCS for the first time since 2006.
In five seasons under Collins, the Mets have posted a 394-416 record in the regular season. The team is currently in the midst of its first postseason run with Collins as skipper.