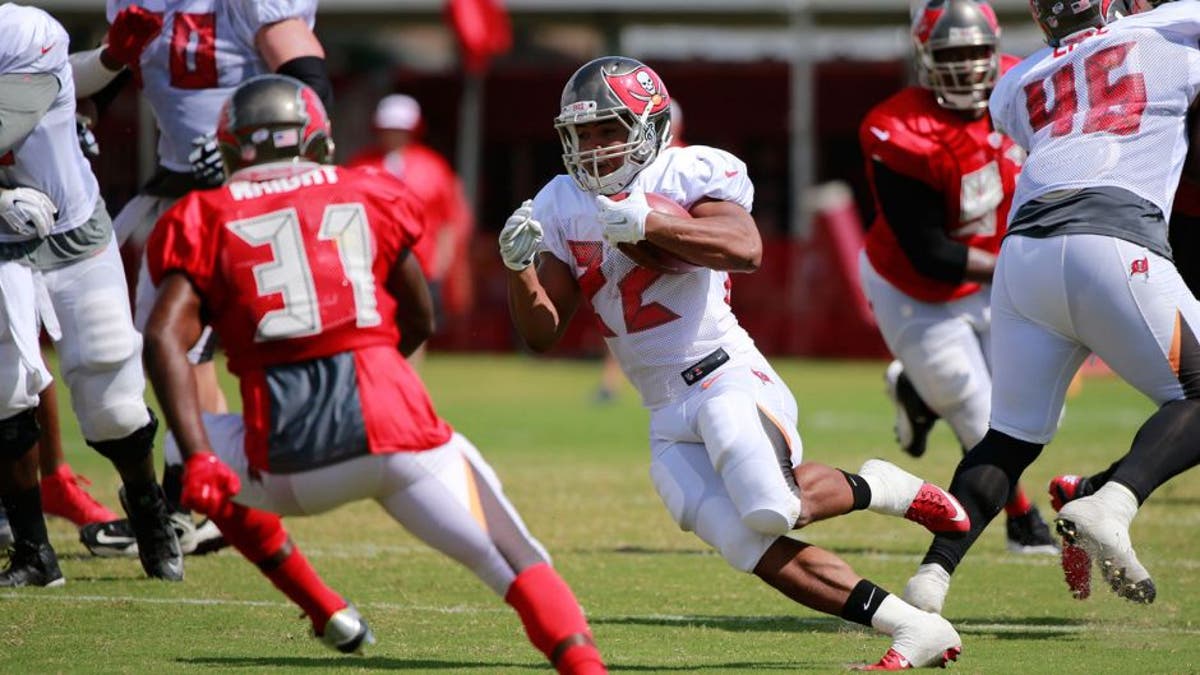 While Doug Martin was nearly out of Tampa Bay all together, apparently, he's really turning things around. As Sander Philipse of Bucs Nation reported, Martin has actually lost 20 pounds this offseason.
The news originally broke from the following tweet on the Twitter account of 620 WDAE.
It's widely known that new offensive coordinator Dirk Koetter is the one who really wanted Martin to remain in town. If his high hopes and expectations pay off, then fans may get to see the same Muscle Hamster they saw back during his rookie year.
(h/t Bucs Nation and @620WDAE)