Report: Bills WR Percy Harvin to miss Sunday's game due to migraine flare-up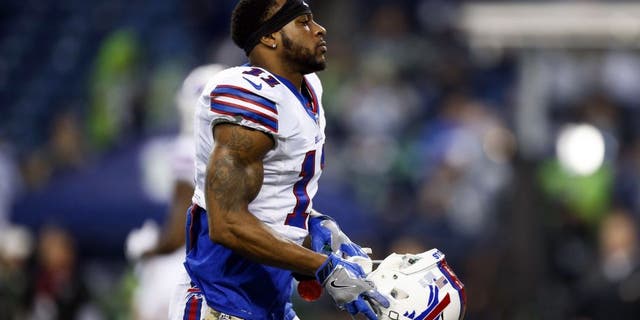 Percy Harvin has struggled to stay on the field throughout his NFL career, playing 16 games in a season just once since being a first-round pick in 2009. Early on, migraines were a big reason for that as he suffered from them multiple times in Minnesota.
After joining the Seahawks, he seemed to have curbed the issue and moved past them. However, since returning to the Bills a few weeks ago, his migraines have returned. According to ESPN's Adam Schefter, he's expected to miss Sunday's game against the Jaguars as a result after being listed as questionable due to an illness.
Just as the Bills get top receiver Sammy Watkins back from IR, they lose one to a migraine. Robert Woods, the team's leading receiver this season, is also out with a knee injury.
Harvin has played two games since coming out of retirement, catching two passes for six yards, while adding 11 yards on one carry. He's played just 21 games since 2013.