Report: 49ers GM says Colin Kaepernick trade still is possible this week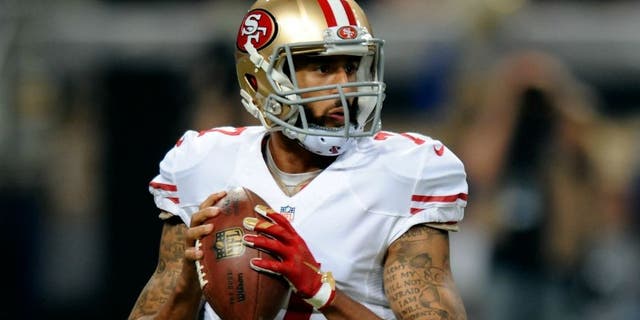 NEWYou can now listen to Fox News articles!
After a couple months of reports, rumors and speculation, Colin Kaepernick remains with the San Francisco 49ers. But that could change this week.
With the NFL Draft just a day away, there should be even more trading and maneuvering. And 49ers Trent Baalke hasn't dismissed the possibility that Kaepernick still could be moved, according to ESPN.
"I wouldn't say we are out there looking for it, but I wouldn't rule it out," Baalke said.
Kaepernick, 28, has been seeking a trade following an injury-plagued 2015 season in which he played only nine games. He still is recovering from surgeries on his shoulder, knee and thumb.
The Denver Broncos have been the team mentioned most often in terms of interest in Kaepernick, though the Broncos reportedly have issues with Kaepernick's salary in the next two seasons and the 49ers' asking price. Denver could revisit trade talks with San Francisco, or one of more other teams could step in and make a run at Kaepernick. Or perhaps this is just simply draft posturing by San Francisco, which owns the No. 7 pick.