Relatives of Atlanta Falcons star Julio Jones wounded in Alabama shooting, police say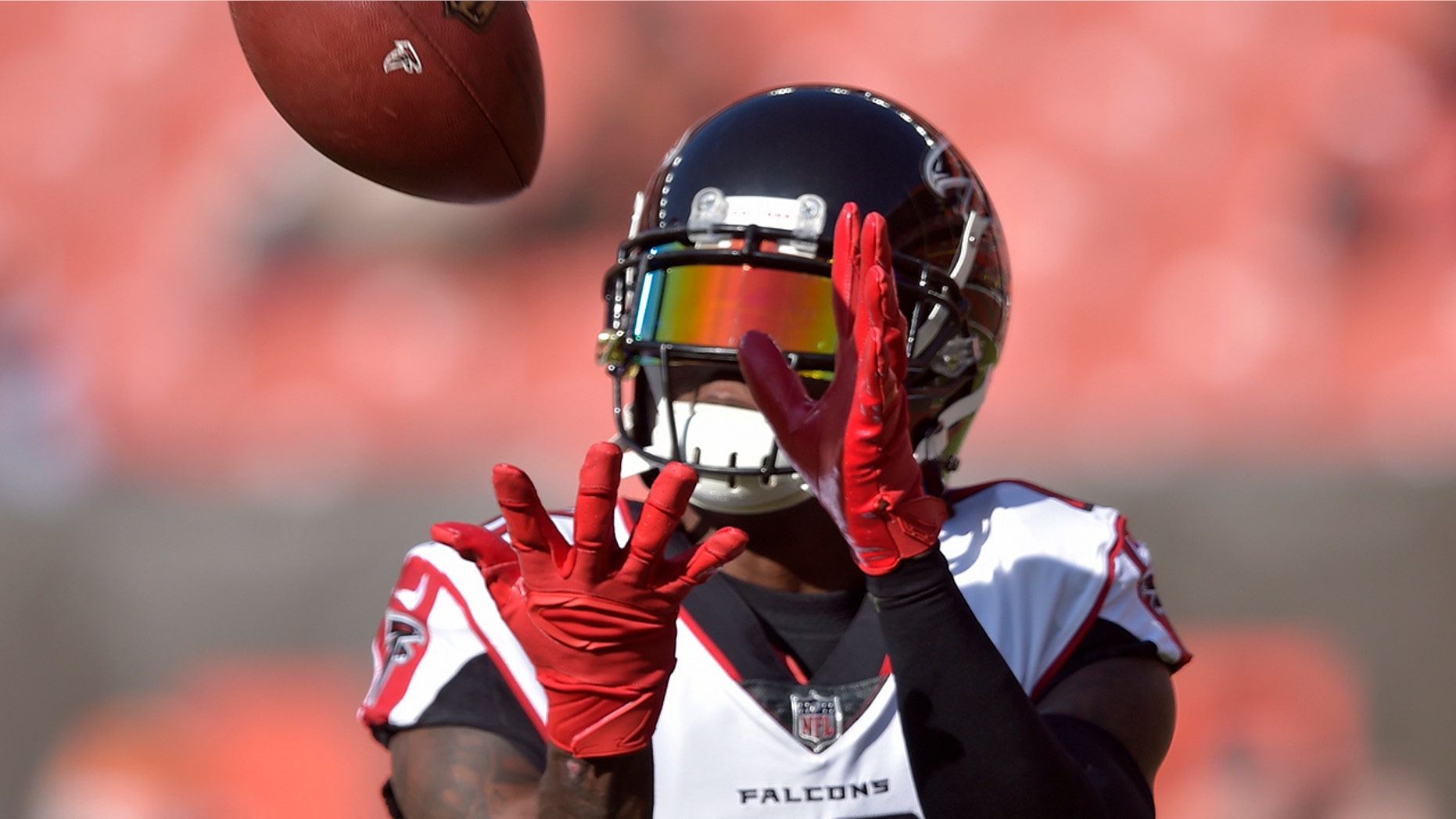 Relatives of Atlanta Falcons star Julio Jones were injured in a shooting at an Alabama trailer park over the weekend, police said Monday.
Four people were shot at the Magnolia Springs home after an incident involving Jones' relatives. Baldwin County Sheriff Hoss Mack said at a press conference the four wounded were in some way related to the Falcons star, but it wasn't clear whether they were Jones' cousins or nephews, according to AL.com.
"It is my understanding there is some relation to him just from various family members," Mack said.
Jermain Dickerson, Tamarius Dickerson and Royland Jones went to Jahlen Baker's home Sunday and the group confronted the man at gunpoint, police said. Baker is the half-brother of Jermain and Tamarius Dickerson.
TWO ARKANSAS FOOTBALL PLAYERS SUSPENDED AFTER TALKING TO OPPOSING TEAM'S CHEERLEADERS BEFORE GAME
Baker was shot in the abdomen while his roommate, who wasn't immediately identified, returned fire, according to AL.com. Baker was found at the mobile home by responding officers and taken to the hospital. He was reportedly in critical condition as of Monday.
Jermain Dickerson, 22, was released from a Foley hospital, while Tamarius Dickerson, 23, and Jones, 20, were in stable condition at a Mobile hospital.
No arrests were made as of Monday, Mack said. Police were still investigating the role of the roommate and another unidentified woman in the incident, according to the Atlanta Journal-Constitution.
Two pistols, a rifle and marijuana were found in the home. Marijuana was also recovered in a vehicle authorities believe was used by the trio. The motive behind the shooting was unclear.
LOS ANGELES RAMS, KANSAS CITY CHIEFS TRILLER PRODUCED INCREDIBLE STATS; RECORDS TUMBLE
"We're still trying to gather the facts of what occurred," Mack said. "At this time no arrests have made."
Jones played in Sunday's game against the Dallas Cowboys, but was forced to skip out on his media availability due to a "family emergency," the Journal-Constitution reported.