Redskins finally have top three CBs on field for matchup versus Giants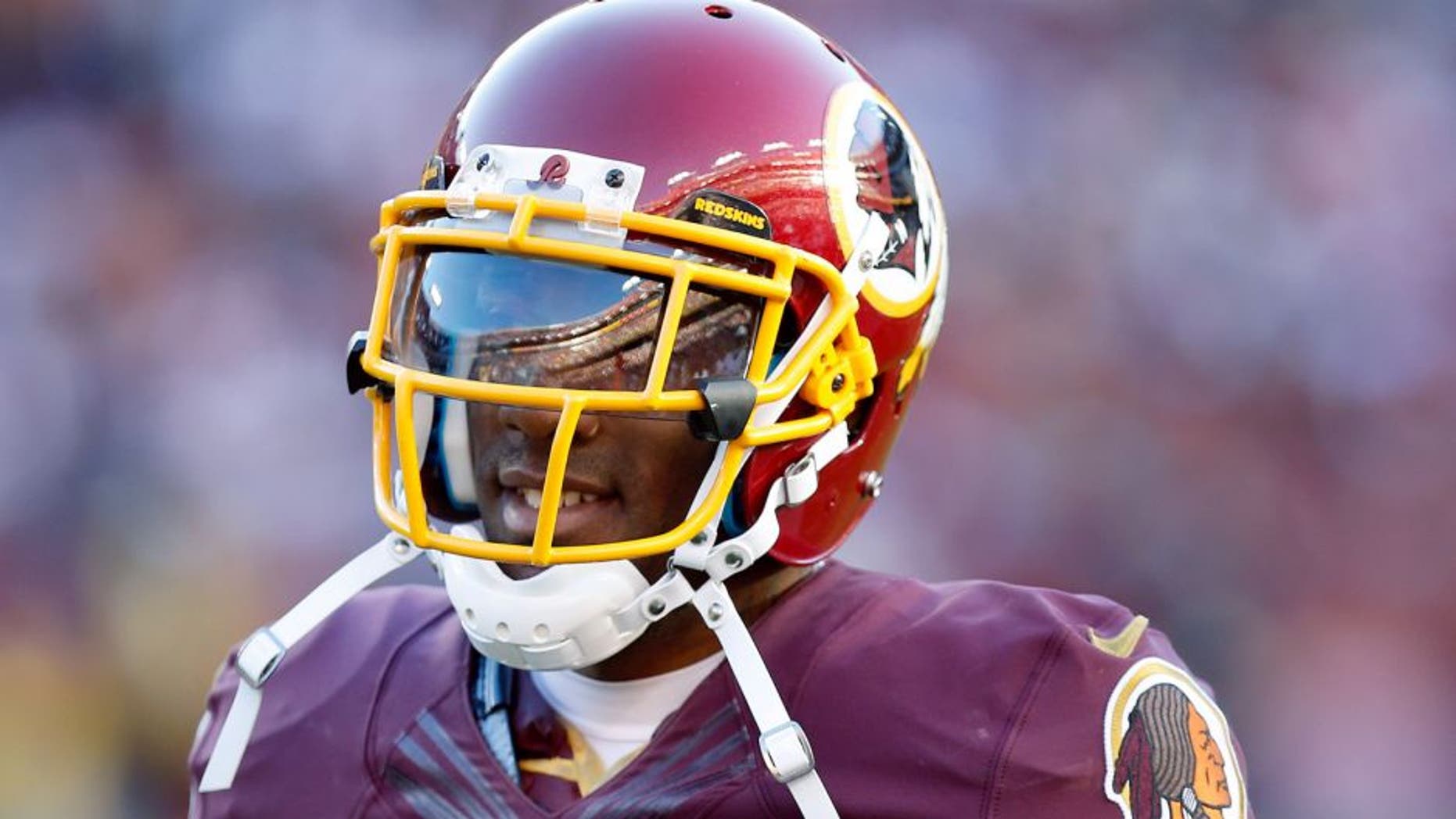 The Washington Redskins will finally have their top three cornerbacks on the field for Thursday night's matchup at the New York Giants.
The timing couldn't be better for the Redskins as they attempt to end a string of four straight losses to the Giants. There's also the matter of having to face second-year standout wide receiver Odell Beckham Jr.
"I think every week is a challenge," said Redskins cornerback Chris Culliver, who returns from a one-game suspension for violating the league's personal conduct policy. "New York has a good group of receivers. Good quarterback, good running game. We definitely want to step up to the challenge and come compete."
Beckham is coming off a big game in Sunday's loss to the Atlanta Falcons with seven catches for 146 yards and a touchdown. He shredded Washington's secondary last December, hauling in 12 receptions for 143 yards and three scores.
Cornerback Bashaud Breeland, who returned to the lineup last week after serving his own one-game ban in the season opener, was among those victimized by Beckham in that December matchup and knows the importance of disrupting him early.
"Just be physical," Breeland said. "That plays into my game and he has trouble at the line and that's something I do good at. That's what I'm focused on."
Veteran cornerback DeAngelo Hall noted that Washington received "insight" into their opponent from secondary coach Perry Fewell, who spent the previous five seasons as the Giants' defensive coordinator, but said it still comes down to winning one-on-one matchups.
"We can cook up the best schemes, they can cook up the best schemes, but at the end of the day it's going to take my heart is bigger than the guy across from me," said Hall, who missed both meetings last season against New York due to injury. "I think the guys in this locker room understand what's at stake, and we're ready to go up there and play."
(h/t Washington Post, Redskins.com)