Real Madrid Players Address Rumors of Cristiano Ronaldo's Departure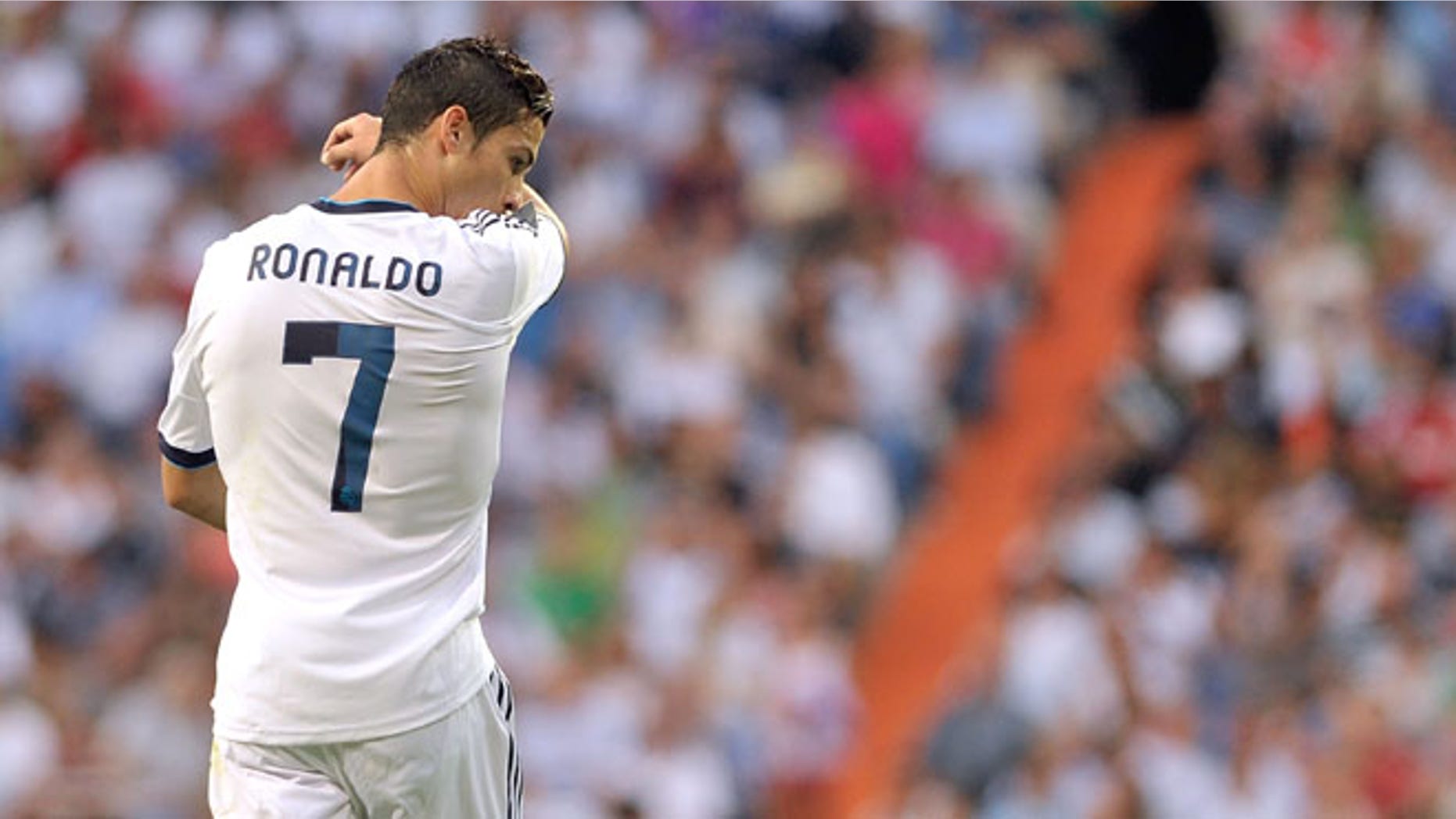 Cristiano Ronaldo's teammates have come out to address the rumors surrounding the international soccer star and his supposed discontent with Real Madrid.
At a sponsors' event on Thursday, Xabi Alonso and Alvaro Arbeloa said Ronaldo was acting normal and did not appear to be at all unhappy at the team's training event the previous night.
As ESPN reported, this was the first time the team had been together since returning from international duty.
"When we saw each other at training, we all asked about how we had got on with our national teams," Alonso said. "We got the issue out of the way completely naturally."
The possibility of Ronaldo leaving Real Madrid began earlier this month when the power forward said he was upset with the organization. When he chose to not celebrate his goals in a home win over Granada the speculation grew that Ronaldo would be leaving the team.
However it now appears that the team is trying it's best to help alleviate any issues Ronaldo may have.
"When we met up, we asked him how he was. He said he was good, and we trained really well," Arbeloa said at the event. "It is a passing situation which is already over. We are all concentrating now on the next game, against Sevilla."
The team's goalkeeper Iker Casillas hopes Ronaldo recognizes how much the team appreciates him.
"For Madrid, players and fans, it a real pleasure to have Cristiano. And, for Cristiano, it is an honour to wear the jersey of the best club in the world. Everyone wins. Cristiano is delighted to be at Madrid and for the fans it is really good that he is here. Madrid's fans expect a lot, but from everyone."
On Tuesday fans will get to see for themselves if Ronaldo has in fact put in the situation behind him as Real Madrid begins their Champions League campaign against the Premier League champions Manchester City.
According to Spanish media, Ronaldo's apparent sadness with the team stems from a feeling that the club has not supported him enough in the race for this year's FIFA Ballon d'Or.
Since Casillas, Xavi Hernandez,  Andres Iniesta are also potential winners of the award, other Real players like Alonso are not picking favorites.
"I would be very happy if Cristiano or any other of my team-mates took the Ballon d'Or," said Alonso.
Casillas added, "I believe there are Madrid players who deserve it for the great season we played and for the titles. Then there are the different criteria of those who vote. Cristiano has been at a very high level, but there are others who could deserve it too. Regarding myself? There is a lot of talk about this award and it is gratifying to be mentioned by many people. People stop me on the street to mention it. I appreciate that."
Follow us on twitter.com/foxnewslatino
Like us at facebook.com/foxnewslatino