Rashad Evans: My heart goes out to Jon Jones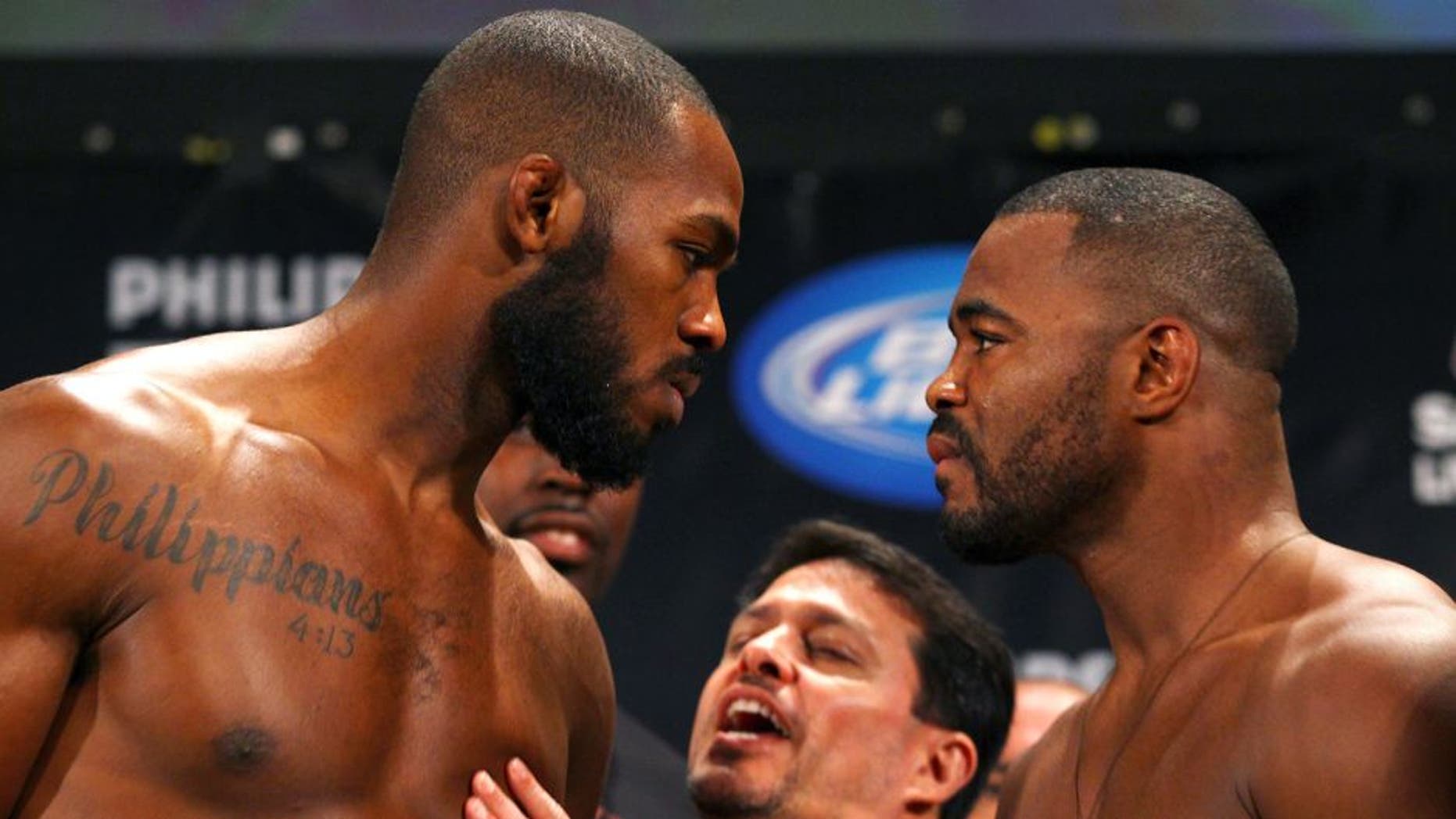 Rashad Evans and former teammate Jon Jones were once as close as family while training together at Jackson's MMA in New Mexico only to watch the relationship dissolve into one of the most bitter rivalries in the history of the sport.
The former friends eventually fought at UFC 145 in 2012, but following Jones' arrest in April after he allegedly caused a hit-and-run accident that left at least one pregnant woman injured, Evans couldn't help but feel for a guy he once thought of as a brother.
Evans may never seek to repair the fracture that caused the rift in their relationship several years ago, but time and perspective have given the former light-heavyweight champion cause to at least speak out in support in Jones' time of need.
"It's kind of a sad situation for me honestly. My heart really goes out to Jon because despite us having our beefs and everything, I care about Jon as a person," Evans told FOX Sports recently. "I think when this journey's over and said and done, I hope we can all grow as people and look back and say we had crazy years training together and fighting together.
"I don't wish the hardships that he's going through on anybody. To have a drug problem like he had or be in a situation like he is in right now because it's a serious thing because it tears down so many people around you that care about you. The hardest thing in the world is to watch someone you love really not be able to get themselves together and really struggle on a level so bad when it seems and it appears that they have it all."
Jones will appear before a judge in New Mexico on Tuesday for a plea hearing that might bring his nearly six-month long saga in the legal system to an end. Jones was arrested in April on felony charges for leaving the scene of an accident before the UFC suspended him indefinitely while also stripping him of the light-heavyweight title.
On the surface it appeared that Jones was on top of the world as champion and the best pound-for-pound fighter in the sport, but Evans said despite all the accolades and accomplishments, no one can truly know what he was going through before testing positive for cocaine prior to his fight at UFC 183 or the circumstances that led to his arrest in April.
"You look at someone like that person has it all, but then you don't really know what their internal struggles are like," Evans said. "For me, I'm sad for him because he's the champion of the world, he has loads of money and a great family behind him that supports him, but what's the thing that's missing? That's the hard thing to see from the outside looking in because from the outside it looks like he has it all but on the inside that's obviously not the case."
Evans has his own fight this weekend against Ryan Bader at UFC 192 that might put him directly back in line for another shot at the light heavyweight title -- the same title Jones surrendered following his arrest and suspension from the UFC.
Evans knows his path may cross with Jones again one day and he hopes it does if for no other reason than it means his former teammate and friend has fixed whatever problems he's had in life and he's finally returning to doing what he does best.
Being the best fighter in the world.
"My heart goes out to him and I hope he's able to make a recovery and come back and compete in the UFC again," Evans said.
"He's one of the greatest fighters the UFC has ever had. For him to go out in a less than admirable way is not something that I would like to see for him. I've got so much respect for him as a competitor."