Rangers remain hopeful after DeShields suffers 'mild' knee sprain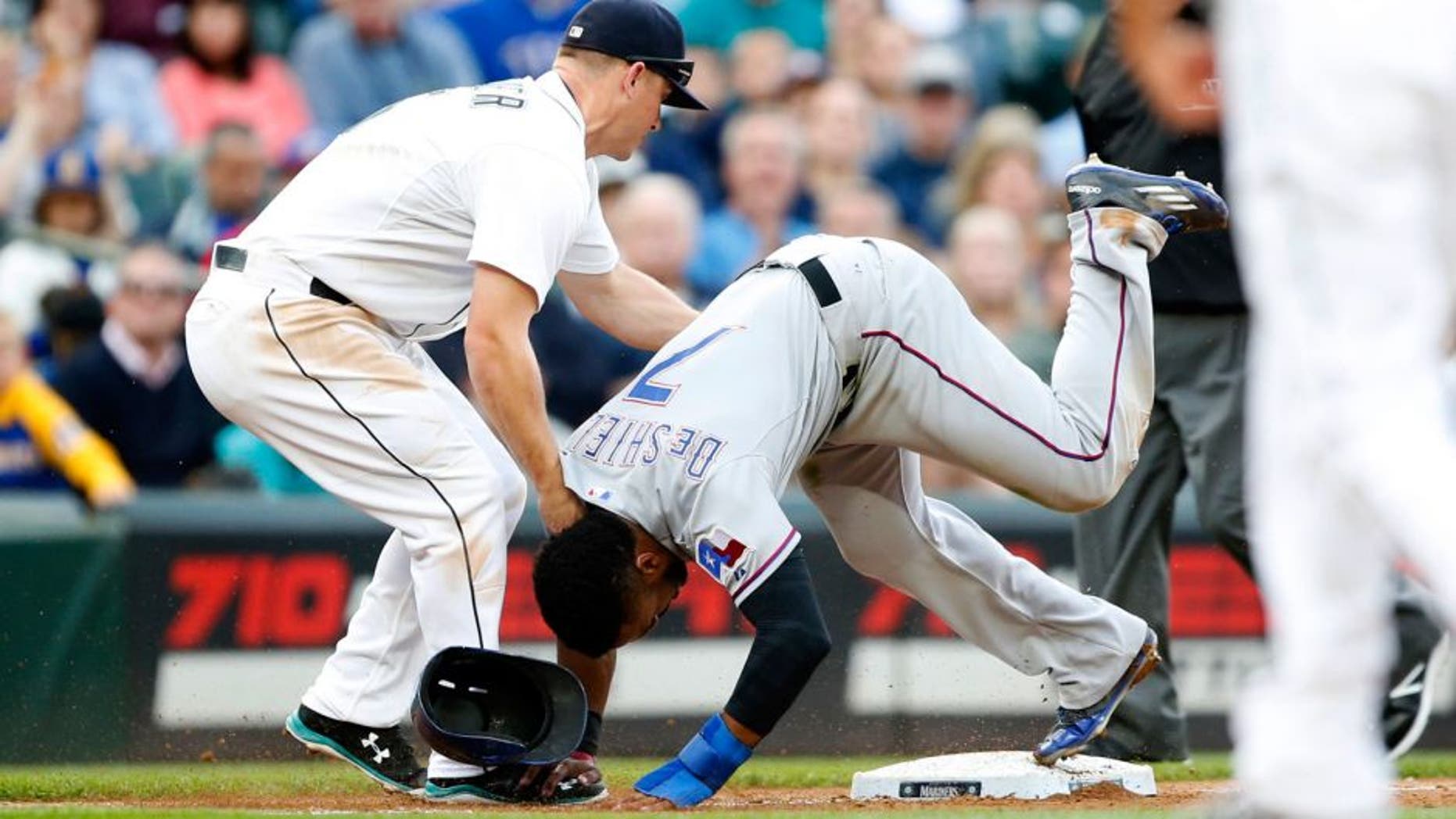 The Texas Rangers' win over the Seattle Mariners on Monday wasn't without one major scare.
The victory helped the Rangers pull to within two games of the first-place Houston Astros, but center fielder Delino DeShields suffered a knee injury in an awkward slide into third base in the seventh inning. At first, the play - and DeShields' reaction - looked rather serious, but word after the game was that he sustained a 'mild knee sprain' and should miss about a day of action, give or take a couple.
Obviously, that's a less dire result than what it could have been had he torn anything. As he told MLB.com's T.R. Sullivan, he feared the worst during the play: "I thought it was worse initially, but when they took me out, everything seemed in place. I'll probably be sore tomorrow, but we'll see how I feel when I get to the park. My knee will tell me when I'm ready to go."
DeShields was slow to react at third base but eventually realized the injury wasn't as bad as he first thought: "Initially, I thought something popped," DeShields told Sullivan. "When I was on the ground, I was afraid to get up. But I got up, put pressure on it and I was fine."
That sounds like a positive for the Rangers, who have enjoyed having DeShields in center and in the lineup. Since employing him as the leadoff hitter on May 22, the Rangers have gone 43-28 as they continue fighting for a postseason berth.