Rams DE Robert Quinn reportedly has been released from the hospital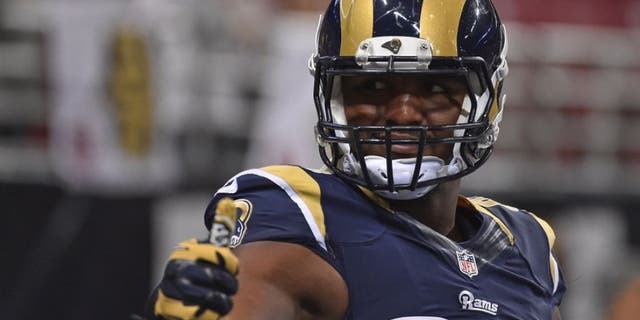 Los Angeles Rams defensive end Robert Quinn has been released from the hospital one day after he admitted himself with what the team called a non-football-related illness, according to NFL.com.
The Rams announced midday Monday that Quinn was hospitalized, then coach Jeff Fisher told reporters at a late-day press conference that the two-time Pro Bowl selection was undergoing tests and that "things look encouraging."
NFL.com reported that Quinn was back at the Rams' practice facility Tuesday but that there was no word on when he might return to the field. Quinn played Sunday against the Jets but has only two sacks in seven games this season. He had a career-high 19 in 2013 before dropping to 10.5 in 2014 and five last season.