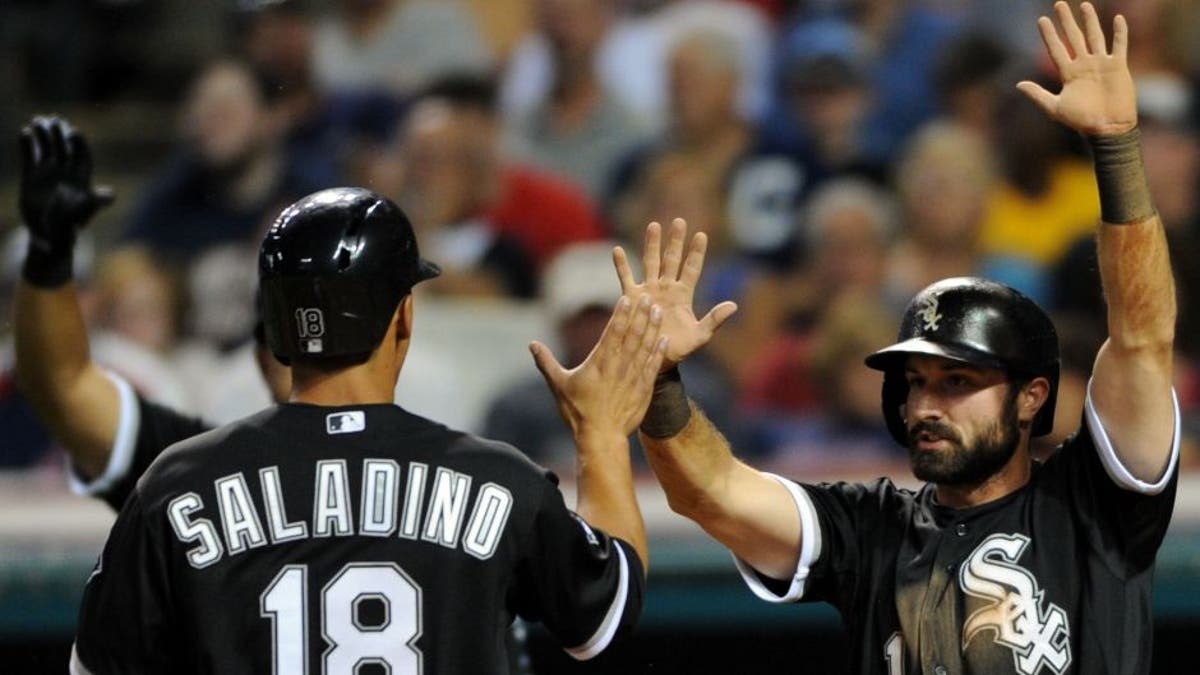 CLEVELAND (AP) -- Jose Quintana pitched a seven-hitter for his first career shutout and complete game and Jose Abreu homered off Corey Kluber, sending the Chicago White Sox to a 6-0 victory over the Cleveland Indians on Friday night.
Quintana (5-9) got his first win since July 1, and the left-hander did it with customary control and efficiency. He did not allow a walk and hasn't yielded a base on balls in five of his past six starts. The Indians only got two runners as far as second base against Quintana, who was making his 107th major league start. He struck out eight and improved to 5-4 in night starts.
Abreu homered in the sixth off Kluber (5-11) and Melky Cabrera, batting .474 in his career against the defending Cy Young Award winner, hit a two-run double in the eighth to make it 4-0.
That was more than enough runs against the Indians, who are 9-38 when they score three runs or less. And they haven't given Kluber any support as Cleveland's lineup has scored three runs or fewer in 18 of his 20 starts -- and none in five outings.
Alexei Ramirez added a two-run double in Chicago's four-run eighth and the slick shortstop had two defensive gems behind Quintana.
Abreu's 15th homer gave the White Sox a 2-0 lead in the sixth.
With two outs, he connected on Kluber's first pitch, hitting a towering shot over the wall in left-center. It was Abreu's ninth career homer in 27 games against Cleveland.
Kluber was still in it before the White Sox broke the game open in the eighth on the two two-run doubles. The right-hander allowed six runs and eight hits in seven-plus innings.
The White Sox took a 1-0 lead in the third with an assist from Kluber.
Ramirez led off with a single and stole second, just beating catcher Yan Gomes' one-skip throw. Ramirez moved up on a groundout and scored when Kluber unleashed a wild pitch.
The Indians ran themselves out of a potential rally in the third. With Jason Kipnis on first and two outs, Michael Brantley hit an infield single to deep short. Kipnis, though, rounded second too hard and was alertly caught off the bag by Ramirez, who threw behind Cleveland's second baseman.
Ramirez made another excellent play in the fifth, ranging to his left to knock down Mike Aviles' line drive. As he drifted toward the outfield, Ramirez scooped the ball with his glove between his legs to second for a forceout.