PSG's David Luiz scared to return to Paris after attacks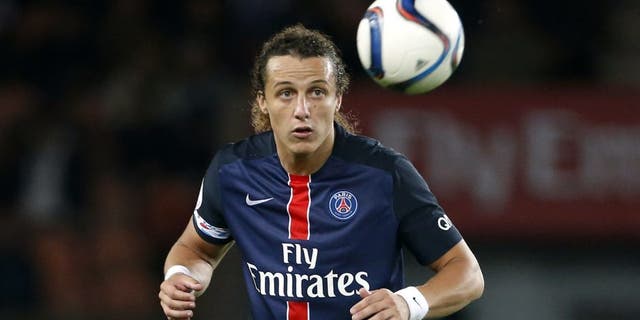 Paris Saint-Germain defender David Luiz has spoken of his reluctance to return to the French capital following Friday night's terrorist attacks.
The former Chelsea center-back is currently on international duty with Brazil but is due to return to Europe after the World Cup qualifier against Peru on Tuesday night.
Luiz is said to have strong concerns about going back to Paris, where over 130 people were killed in a series of terrorist attacks on Friday night.
"I have my girlfriend and some family and friends in Paris," Luiz said. "They were all very sad and scared. I don't know what I'm going to do and whether I will head back.
"Playing for PSG is my job but if it were up to me then I would not go back."
PSG are not due to play at home until the game against Troyes on November 28 - they play at Lorient on Saturday and have a Champions League tie at Malmo in between those two Ligue 1 fixtures.
Edinson Cavani is also understood to have expressed concerns about returning to Paris.
The striker is reported to have told his Uruguay team-mate Alvaro Gonzalez of his reluctance to go back.
Gonzalez said: "This is horrible, for football and for the city. They spoke of the fact that David Luiz would not return to Paris and Edinson said he would rather not have to go either."