Preview: Chris Archer tries to pitch Rays to series win over Pirates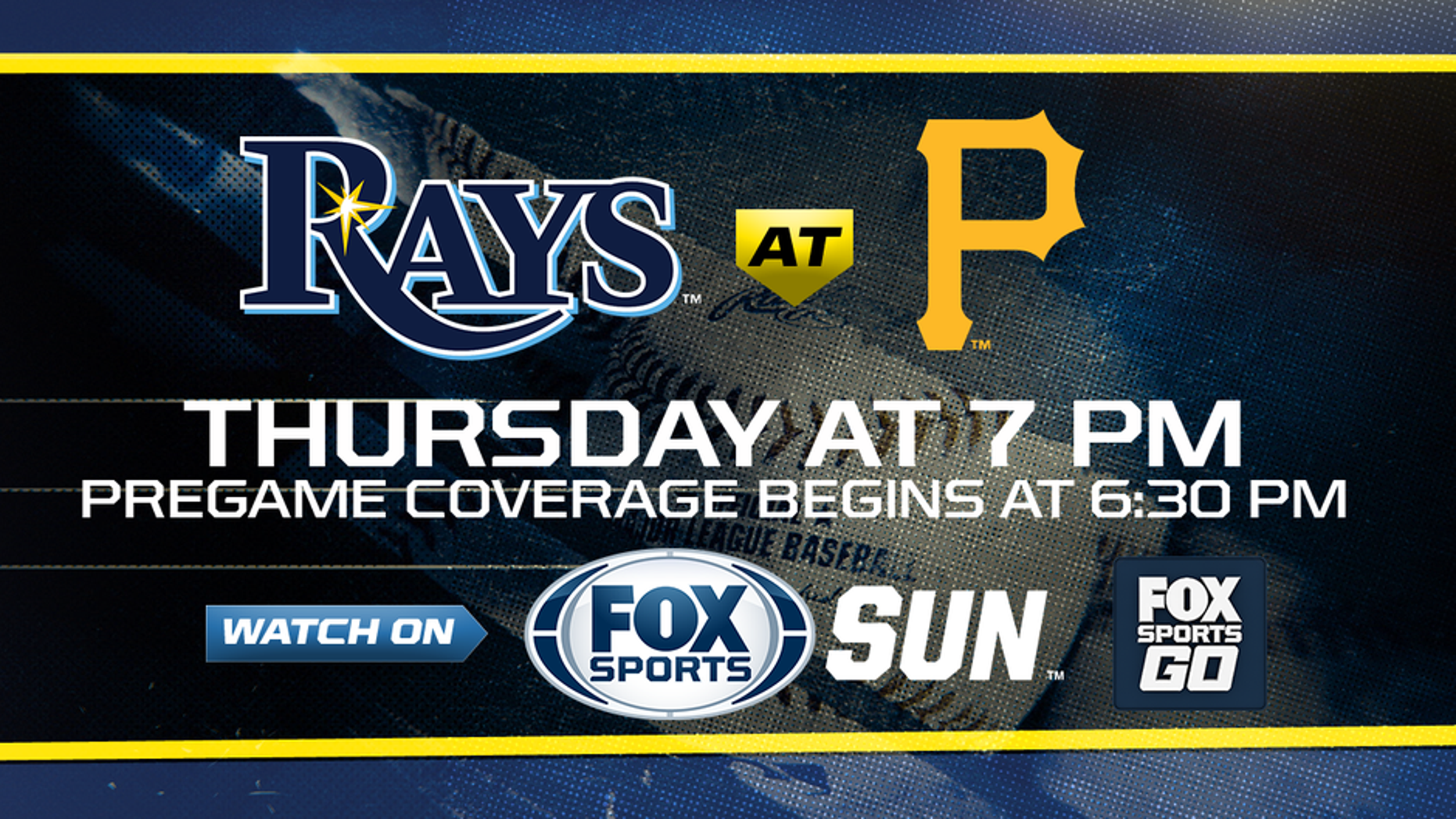 TV: FOX Sports Sun
Time: Pregame coverage begins at 6:30 p.m.
CAN'T GET TO A TV? WATCH IT LIVE ON FOX SPORTS GO
PITTSBURGH -- Even if the performance doesn't always match the big-arm expectations, Tampa Bay Rays right-hander Chris Archer remains a valuable piece of a team in playoff contention. He also seems to be a desired commodity.
Archer, scheduled to start against right-hander Jameson Taillon and the Pittsburgh Pirates on Thursday at PNC Park, has surfaced as a trade target for the second straight season.
The Braves reportedly are interested, according to the Atlanta Journal-Constitution. And other clubs are sure to line up.
Archer's numbers (6-4, 3.88 ERA) are serviceable in the reincarnation of the Home Run Era. The big number, however, is 126, the strikeouts accumulated by the 28-year-old right-hander over 104 1/3 innings. In 2016, Archer fanned 233, second in the American League behind Justin Verlander's 254. He also was 9-19 with a 4.02 ERA.
In 2015, Archer finished second in the American League with 255 strikeouts and made the All-Star team. During that season and in the two prior, his ERA was well below 4.00.
Archer continues to tease this season. His ERA was 2.21 after three starts. Since then it is 4.29. In his past six outings, he has alternately given up two, four, two, four, two and four earned runs, pitching six to 7 2/3 innings.
"I think Arch is throwing the ball really well," Rays manager Kevin Cash said. "I think there's been times when he's given us every opportunity to win, and maybe that night our bats were on fire or we were outpitched on the other side.
"But he's done some good things. His last start, maybe he wasn't the sharpest, but maybe it was our turn as an offense. There are a lot of tight ballgames when Arch is on the mound, and one play here or one play there can define the outing."
In that last start, Archer gave up five runs (four earned) in six innings and won his second straight decision as the Rays beat the Baltimore Orioles 15-5 on Friday.
Taillon (3-2, 3.33 ERA), making his fourth start since returning from testicular cancer surgery, yielded two runs in six innings and struck out seven on Friday at St. Louis. He got a no-decision in the Pirates' 4-3 victory.
Given the recently shaky work of their bullpens, Cash and Pirates manager Clint Hurdle are realistically hoping for long outings from their starters Thursday.
Both teams' problems appeared in the first game of the series Tuesday when Tampa Bay won 4-2 in 10 innings. Rays closer Alex Colome blew another save, and Pirates closer (although Hurdle won't call him that) Felipe Rivero gave up the deciding runs.
On Wednesday, four Pirates relievers pitched a scoreless inning apiece in a 6-2 victory. Beforehand, Hurdle said he has not had "bullpen turbulence at this magnitude" in his seven years as the Bucs' skipper.
"This is complete outlier. Have I had it before? Yeah. I managed in Colorado for eight years," Hurdle said. "That's just a hard place to pitch. It could be maddening. This is a different avenue for us to work through together.
"The guys are in a good frame of mind as far as wanting to carry their load, wanting to carry their responsibility. Nobody's feeling sorry for themselves. They all tell us they're available, they all want to pitch. So it's been a different challenge, without a doubt."