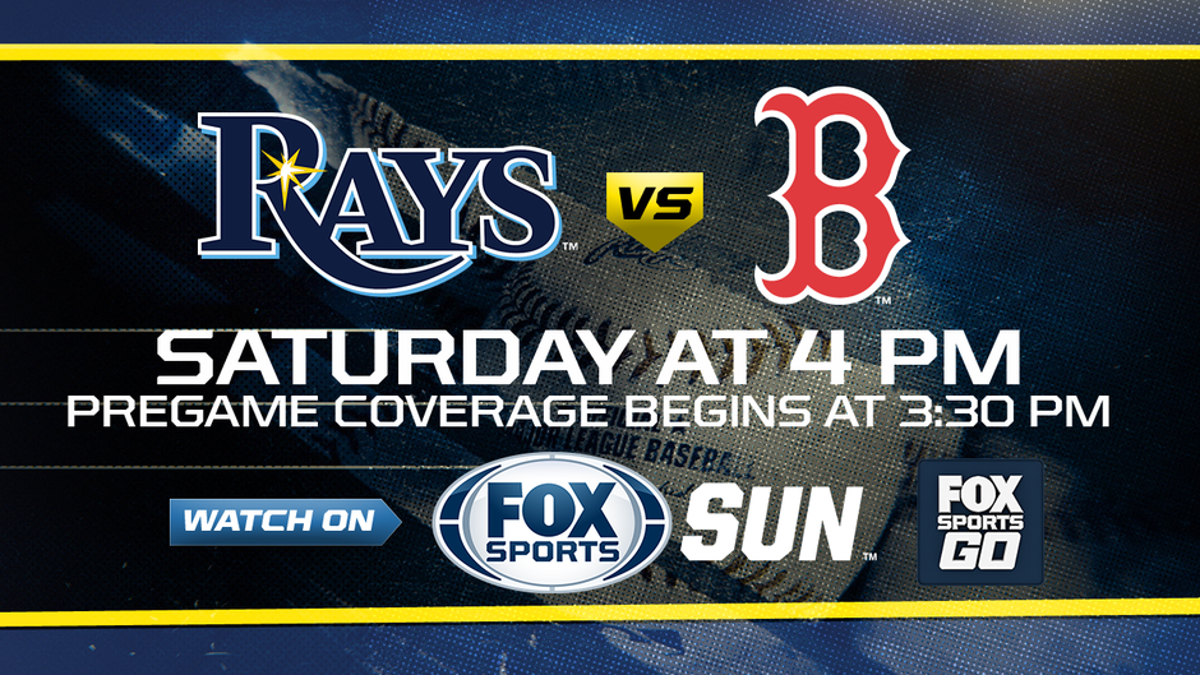 TV: FOX Sports Sun
TIME: Pregame coverage begins at 3:30 p.m.
ST. PETERSBURG, Fla. -- The Boston Red Sox have seen a recent surge up and down their batting order in the past two weeks, but manager John Farrell has been especially pleased with the production he's getting from the bottom of the lineup.
On Friday, that included a key single from Tzu-Wei Lin, filling in for Xander Bogaerts at shortstop, to spark a four-run third inning, and two hits from Deven Marrero out of the No. 9 slot in the order.
"When you look at what the bottom of the order continues to do, Linny and Deven, they're in the middle of starting rallies, continuing rallies, right in the mix with it," Farrell said.
Lin has impressed in his first two weeks in the majors since being called up from Double-A Portland. He's hitting .313 in 13 games, but his on-base percentage is .436, best on the team, with seven walks already.
"It seems like every time he gets in the box, there's three balls on him," Farrell said. "His patience and emotional control in the batter's box is impressive."
The Red Sox have won 18 straight games in which they score at least five runs, as well as 35 of their last 37, this after opening the season 3-3 in such games.
The Rays, among the AL's most surprising offensive teams in the first half, got a boost Friday with the healthy return of second baseman Brad Miller, who had two hits and two walks in his first game back off the disabled list.
"Pretty excited to get back here with the guys and kind of join in on the fun," Miller said after Friday's game. "They've been playing great baseball, so to get out there and feel good and run around was a lot of fun."
With the first two games split in the series and Sunday's finale a showdown between Tampa Bay's Chris Archer and former Rays ace David Price, there's momentum to be had in Saturday's game.
The Red Sox will throw right-hander Rick Porcello, who is 4-10 with a 5.01 ERA and has just one win in his last five starts. Porcello has been remarkably consistent in staying in games for at least six innings. He's done so in each of his last 15 starts, the longest active streak in baseball, even if he is only 3-9 in those starts. He's also lasted at least six innings in his last 21 road starts.
Porcello pitched a quality start against the Rays earlier this year, holding them to three runs in six innings but taking the loss on May 12.
Alex Cobb (6-6, 4.01), who was born in Boston but moved to Florida when he was 2, grew up a Red Sox fan. He hopes to bounce back from a rough start Sunday at Baltimore -- he gave up six earned runs, more than he'd allowed in the previous four starts combined.
Cobb is 4-3 with a 3.84 ERA for his career against the Red Sox, allowing three earned runs or fewer in nine of 11 career starts. He's not as sharp at Tropicana Field, where he's 0-2 with a 4.45 ERA against Boston.