'Prayer in Jordan-Hare' looms large over Georgia's trip to Auburn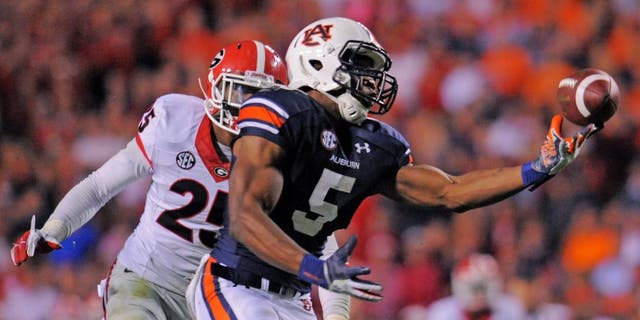 Is there anyway the Prayer in Jordan-Hare is topped this week? Shanna Lockwood USA TODAY Sports
That last time the Bulldogs traveled to Jordan-Hare, it took a miracle play to loss the game, as Nick Marshall completed a 73-yard touchdown on fourth-and-18 thanks to a tipped ball that two Georgia defenders had a chance to intercept.
Heading back to the scene of the crime, Mark Richt recalls what he did on that fateful play.
"I mean I hit my knees and then I my chest hit on the ground," Richt said. "I was like, what in the world is going on?"
"I mean unbelievable stuff that happens, and it just seems to happen in college football more than the pros. Just wild stuff. But that's why everybody loves college football, man. You hate to be on the other end of it."
Ironically enough, one of the defenders in coverage on the on the play, safety Tray Matthews, now suits up for Auburn. This will be Matthews' first game going against his former team.
MORE NEWS: Want stories delivered to you? Sign up for our College Football newsletters.