Popovich: Spurs had 'worst transition defense in the history of basketball'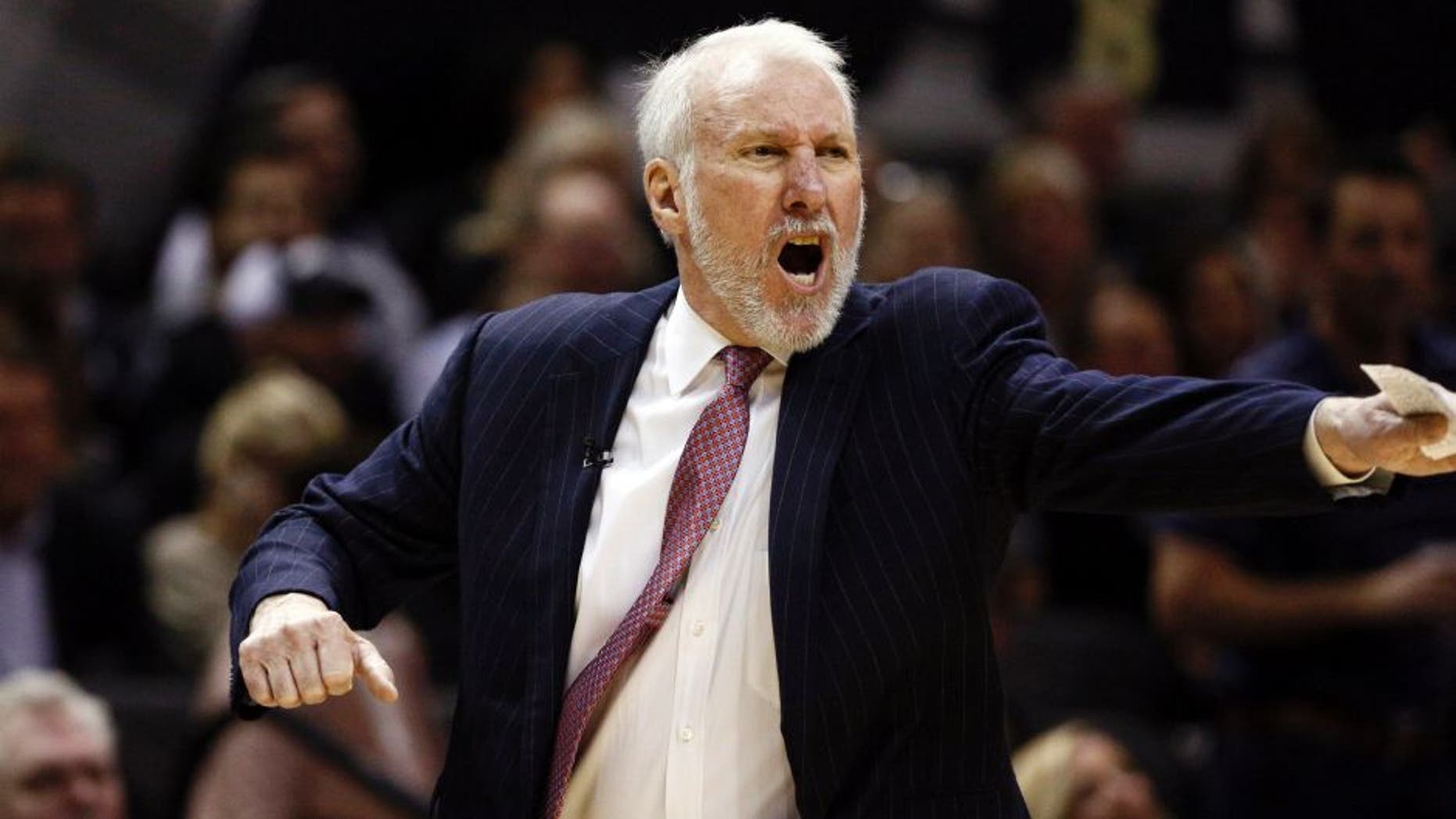 If Gregg Popovich thinks there's a problem, that means there's a problem. Soobum Im USA Today
There are many reasons why the San Antonio Spurs lost in the first round of last year's playoffs. Tony Parker didn't play very well. Kawhi Leonard was uncharacteristically inefficient. Manu Ginobili looked 73 years old.
But the biggest reason was probably their poor transition defense, and it's a problem that's carried over into the preseason. Here's what Gregg Popovich had to say about it before San Antonio lost to the Phoenix Suns on Tuesday night, per ESPN:
This is Popovich in his prime, using hyperbole as a motivational tool. San Antonio didn't actually have the worst transition defense in basketball history (has anyone seen the Philadelphia 76ers?), but if his players believe what he says then they'll make sure to correct it sooner than later.